European empires have spent centuries carving up the territory of today's Moldova, bartering pieces back and forth, stitching them together, attaching a section to the top or tearing another away from the base.
Some parts broke off, while others were left hanging, holding on by a thread to the rest of the country, threatening at any point to snap and fall.
Now Moldova is a precarious nation with a multi-ethnic mix and an unresolved conflict with almost a fifth of its own citizens.
The nation is a microcosm for many problems facing the EU - a fragile economy, weak currency, a migrant workforce, proximity to the Ukrainian conflict and a frontline for the stand off between Brussels and Moscow.
The country has swapped hands between Romania and Russia for the last two centuries, before wrestling free from the USSR in 1991 and consolidating its independent ambitions in 1994.
Yet now Romania has launched a parliamentary group called 'Friends of the Union' to promote the concept of unification between Romania and the Republic of Moldova.
With 41 MPs in Bucharest, the group aims to increase economic and cultural ties between the two countries.
However the most controversial proposal - favoured by some of its MPs - is for Romania to make an "offer' to Moldova to reunify.
Although Moldova has always been a foreign policy priority for Bucharest, this is the first time, publicly, Romania's lawmakers have come forward with such an initiative.
"We have to work with Moldova, help them find Europe and European values, if unity will be a solution accepted by EU and NATO, we will be glad to [unify]," says Ovidiu Raetchi, a National Liberal Party (PNL) MP in the Romanian parliament.
The issue opens historical wounds, which clash with present political complexities.
This includes the war in Ukraine and Moldova's frozen conflict zone of Transnistria, a breakaway Republic in the east of the country with strong links to Russia.
It comes at a tense moment for Moldova - which suffers from an economic slump, a plummeting value in its currency and rampant corruption.
Leading Romanian politicians declare their undying support for a 'union', but speech has never turned into action.
Meanwhile pro-unionist movements on both sides of the border are promoting the union as an answer to Moldova's problems.
"The Republic of Moldova does not have a chance of survival and the only solution to leave its crisis is a union with Romania," argues Dinu Plangau, president of pro-unionist activist group, the Youth of Moldova.
They cite Romania as an example of economic and political success - due to its steady economic growth, EU and NATO membership and radical program of anti-corruption, where hundreds of politicians are now facing jail or arrest.
However in Moldova's capital of Chisinau, no parties in Parliament campaign on a pro-Unionist line.
Meanwhile Moldovans favour EU entry, but are cooler towards the prospect of NATO membership.
After last year's election, the political colours of the ex-Soviet Republic are changing from Liberal and pro-European parties, towards the Communists and Socialists, who are closer to Russia.
Pro-Moscow parties have cast themselves as a force for change for many in the disappointed electorate.
"Discussion about unification is only making Moldovan politics more fragile," says Nicu Popescu, senior analyst at the EU's Institute for Security Studies, "it is feeding the anti-Romanian discourse of rising forces in Moldovan politics who are pro-Russian."
The Socialist Party has the largest number of seats in the Moldovan parliament, while an uneasy coalition of Liberals and Communists runs the Government.
I ask Igor Dodon, head of the Moldovan Socialist Party, on his view on the union movement. I contact him through Facebook, as this seems the best method of catching his attention.
He answers and, although I ask him to elaborate on his view, he leaves me only with a symbol and a single word: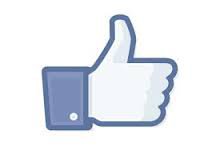 Against