Antalya. Turkey's pre-eminent seaside resort. A 450-foot yacht moored on the Mediterranean shore. The Savarona. This mega-vessel had an impeccable reputation. Reputedly named after an African swan, it was built in the Hamburg shipyard for a wealthy American grand-daughter of John August Roebling, the constructor of the Brooklyn Bridge. In 1929, the family aimed to spend its riches building the world's "biggest ever yacht".
Taking to the waves in 1931, the boat starred in a 1934 German sci-fi flick 'Gold' about alchemists turning metals to gold using an underwater reactor.
But the yacht never reached the USA due to high import taxes.
In 1938 it ended up as a gift from the Turkish Government to their President Kemal Ataturk, an old soldier who raised Turkey from the ruins of the Ottoman Empire and created a modern secular European state.
Ataturk did not enjoy strolling across the deck and admiring the view over a highball glass of raki for long - he died of cirrhosis of the liver that November.
The ship languished in port for decades until 1989, until a wealthy local businessman Kahraman Sadıkoğlu leased the vessel from the Turkish Government. With an eye on rich tourists and local oligarchs, he invested almost 50 million USD in its restoration and hired the vessel out for parties - for around 30,000 dollars per night.
But on the morning of 28 September 2010, the yacht returned to celebrity for all the wrong reasons.
A Turkish military helicopter lands on the boat. Police storm the 16 luxury suites. Scattered around are condoms. Nine young women between 18 and 23 from Russia are arrested on suspicion of prostitution.
But who are the men on the boat - and what are their connections?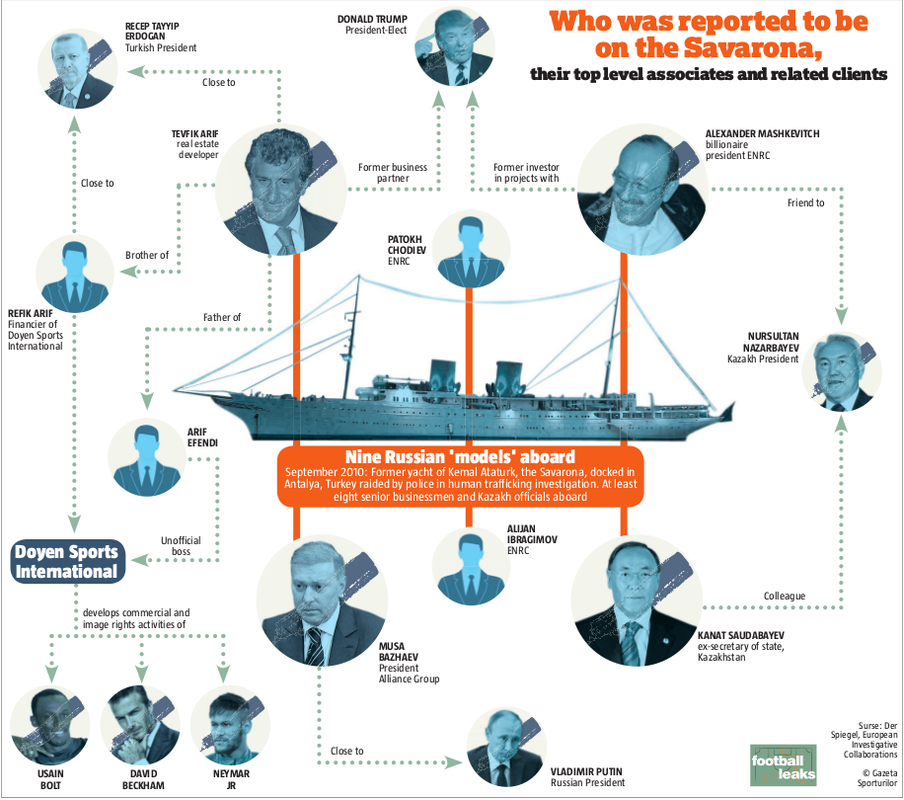 The organiser is real estate developer and former associate of now-United States President-Elect Donald Trump, Tevfik Arif. He is accused by the cops for setting up trysts between wealthy businessmen and east European 'models'.
Arif is the father of Arif Efendi, a director at the Doyen Group, which is bankrolled by Tevfik's brother, Refik. Its Sports Management division went on to represent the image rights of global stars Neymar, Usain Bolt and David Beckham.
The tenant of the yacht is Kazakh-based billionaire and Belgian citizen Alexander Mashkevitch, the president of metal and mining empire Eurasian National Resources Corporation (ENRC) and a personal friend of Kazakh President Nursultan Nazarbayev.
Mashkevitch rented the boat for eight days through one of Arif's associates for 309,000 USD. He has allegedly hired the boat every year for the past five. Turkish Prosecutor Yusuf Hakki Dogan says the boat was used twice for sexscapades - in September and in June that year.
Among the other guests are Mashkevitch's colleagues at ENRC, Patokh Chodiev and Alijan Ibragimov, seven security staff, two masseurs and two other women, according to the Bill of Indictment to the criminal court of Antalya City.
Reported to be on the boat is Kanat Saudabayev, a secretary of state in the Government of Kazakhstan. According to Vatan, a Turkish newspaper, reprinting info from Russian news wire Regnum, Saudabayev "escaped from prison thanks to frantic diplomatic contacts between Ankara and Astana".
But the police reports do not include the Kazakh top brass. Nor do the oligarchs suffer arrest. Only Tevfik, his entourage and the girls are detained.
Why? Because a gang of some of the wealthiest and most influential businessmen from Kazakhstan, with connections to the leaders of Turkey and Russia, are accused of desecrating the yacht of the 'The Father of the Turks' by using its cabins to pay for sex with Russian teenagers.
For now, Tevfik is taking the hit.
The police sting began earlier in the year. March. At the Rixos Premium Hotel in Belek, Turkey, 50 kilometres from Antalya. The five star hotel boasts a kilometre of sandy beaches, 640 rooms and 40 villas. This is part of the chain of the Rixos Hotels, in which the Arif family enjoyed a major stake.
The year before Arif was still head of a US real estate group, Bayrock, which boasted that it had developed seven luxury waterfront resorts on the Mediterranean, including the Rixos Hotel Belek. Its other projects included the Trump SoHo - and its strategic partner was Trump.
In early 2010, the cops received information that two men, Musa Çelik and Gunduz Akdeniz, were involved in providing underage prostitutes to rich clients of fancy hotels, according to a bill of indictment. The cops bugged their phones and discovered they were financed by Tevfik Arif.
The group had a secret lexicon. Gunduz was 'The Uncle' and Tevfik 'The Boss'. 'Models' were the girls. The main accusation: from modelling agencies in Russia, they were trafficking girls as young as 15 years in age. 'The Uncle' would call on Çelik to use his connections to supply teenagers from Russia. Proof that Celik was involved in such procurement is detailed in the police report.
On 20 February 2010, Musa Chelik negotiates with an 'agent' for women from eastern Europe called Olga via SMS. She asks him: "Do you want all models for sex? I should know it because many don't agree for sex."
Musa replies in his message:
"Olga, client wants sex"
The gang is looking for beautiful and compliant girls who know foreign languages. Musa creates a website where photos are published, so clients can pick and choose their preference. In particular, the gang are looking for girls aged 16 - or even younger. The legal age of consent in Turkey is 18. This is child abuse.
On 4 March 2010, Gunduz asks Çelik about a girl called Vasilisa "the one who is 15" and asks if her friends will also come from Russia to Turkey. The next day, Gunduz tells him that The Boss "demands more photos of better looking girls".
On 12 March 2010, the gang is willing to raise the price of girls from 1,000 to 1,500 USD since the girls are 16, Gunduz tells Çelik.
On 15 March, the Turkish cops stop a black 2005 Mercedes Vito at 8 pm on the suburbs of Belek. Tevfik Arif's driver Kemal Tokay is taking foreign girls to the Rixos. The teenagers in the car include a 15 year-old girl called Vasilisa and a 16 year-old German named Stefania, as well as three young Russian women.
On 16 March, the receptionist at the hotel requires personal info about the girls and Celik says they are guests of 'the Uncle' Gunduz. The girls do not check into the hotel, but they are recorded on security cameras and walking through the corridors. One girl - Olesya - has moles on her face that were not visible in her photograph and she has dyed her hair. Gunduz tells Çelik: "we will send that unpretty back, the plane is taking off at half past one". Olesya is put on a flight back to Russia.
During this time, Tevfik Arif stays at the Rixos Premium Hotel.
But at this stage, the police do not raid the hotel. They are collecting more evidence.
'Uncle' Gunduz tells Tevfik that his phone is tapped and "all names and other information has been obtained." Akdeniz explains that the tapping was going on for "about a year or two already." He adds, "2-3 days ago Fettah Bey came to Istanbul and talked to Vakif Bey, told man-to-man."
Fettah Bey could have been a reference to Fettah Tamince, owner of the Rixos Hotel group, but the multi-millionaire hotel boss denied to The Black Sea that he had ever communicated with Gunduz Akdeniz.
The gang switches its strategy.
But this obvious threat does not stop them procuring Russian girls.
Instead it only seeks to hire and transport young women over 18 - a practice which still counts as trafficking under Turkish law.
On 25 September, ten girls fly from Russia to Istanbul. They drive to seaside resort Bodrum, where they stay at another Rixos Hotel. Arif's driver then takes them to the Savarona. The next day, Tevfik is critiquing the women. He does not like one of the girls - Ekaterina - and dispatches her back to Moscow.
The party is organised by Mashkevitch, who has invited his colleagues Chodiev and Ibragimov. The brains of the operation is Ibragimov, Mashkevitch is the boss, and Chodiev is the schemer, according to a former employee of the trio.
Meanwhile Tevfik was "a straw man" according to the former employee - a "handyman" for others, who does not have a brilliant business mind.
"Mashkevitch organised it and wanted [the party]," says the former employee. "Tevfik had nothing to do with it."
The Kazakh trio did not respond to questions from European Investigative Collaborations.
After the raid, the police photograph and film the girls. Their bodies splashed across the Turkish and international media. Six men are under put under arrest. The owner of the nearby luxury hotel Mardan Palace, Telman Ishmailov, arrives at the courthouse during the interrogation of the suspects.
Jenny from the eastern bloc
Azeri-born Ishmailov later bought football club Beitar Jerusalem and is famous for paying celebrities tonnes of cash to come to his parties, allegedly giving Jennifer Lopez 1.4 million dollars to sing him 'Baby, I love You' on his birthday.
The sorry incident is here on Youtube, where Ismailov cuddles the actress-singer and forces a jewel-encrusted watch onto her wrist.
After the yacht incident, Ishmailov uses the entrance reserved for judges and prosecutors to meet with Arif and the two spend ten minutes talking, it was reported. After he leaves, his bodyguards attack journalists and cameramen filming the oligarch.
Meanwhile the rich male 'clients' disappear. Saudabayev allegedly uses his diplomatic immunity to evade arrest, while Mashkevitch is whisked out of Turkey by a senior contact in a major Turkish political party, according to a source.
This leaves the nine Russian girls in the hands of the Turkish police.
On 30 September, the handler for the girls - a woman called Ilona - texts the Russians telling "don't bear any witness - none of you!"
But there is confidence that this scandal will not escalate, and that the authorities will not succeed in their prosecution. From the same phone number comes another message to the girls: "keep silent, sign nothing, they are beyond control and have no power, you'll come back home soon".
The girls refuse contact with their relatives, lawyers or the Russian consulate. And they will not testify.
"The beautiful women sit at the table and decorate it - like flowers"
Following his arrest, Tevfik denies involvement in prostitution or human trafficking. He says the women were invited as guests of the businessmen. He sticks to his story that they were 'models' and that he was providing a chauffeur service to them.
"As they don't know Turkey," he says, "we help models to travel around the country."
Meanwhile Tevfik's associate Gunduz Akdeniz argues that the women only had an ornamental role. He says the girls were "for companionship at lunch, dinner and on walks". When Tevfik holds meetings with businessmen about investments, Gunduz says his boss "would bring beautiful women and seat them at the table to decorate it, like flowers."
The police report accuses Arif of paying money to women, agencies and intermediaries, who help supply him with prostitutes. This is not for himself - but for friends and business colleagues.
In the trial, the prosecutor accuses Tevfik and his entourage of engaging girls under 18 in prostitution and trafficking them to Turkey. So this accusation is more severe.
In court, Tevfik hits back at the accusations, stating that he was just out on a boat with some friends. "One of my friends came with his wife," he says. "One of them came with his girlfriend."
But the gang is then pushed on the incident from March at the Rixos Hotel Belek - where the girls were underage. Under questioning, Çelik states: "In March of 2010 I brought in very young girls. They were 16 or 17. I brought them in at Tevfik Arif's request. To be precise, Gunduz Akdeniz phoned me with that request."
Those making these requests deny their involvement. Despite staying at the hotel at the same time as the girls, Tevfik says he never saw them. Gunduz adds: "I didn't know whether underage girls came to us. I just look at the photographs and pick them."
The case is looking for a victim. But the girls themselves will not furnish the prosecutors with further evidence.
The Turkish Embassy in Moscow turns over a statement from Vasilisa - who was 15 at the time she came to Turkey. She has been questioned by the local police in Russia. This is the text:
"In March 2010, I was invited to the opening show of a big store in Antalya, then I went to Antalya by plane, I settled in a hotel, but when the fashion show was cancelled, I decided to make a holiday in Antalya for a while, I went to a hotel in the city centre, I stayed there for two nights together with my friend Ksenia and we returned back to Moscow they thought me and my friend, we were prostitutes, there was no illegal act against us, their consideration of me as prostitute is a great aspersion made against me."
Nor is there any assistance from the alleged victim Stefania. Under questioning, she makes exactly the same statement as the one above, word for word.
On 11 April 2011, the court acquits Arif. But Musa Celik and Gunduz Akdeniz, plus two others are punished for two years in prison for "mediation in prostitution, finding a place and inducing to prostitution."
Eventually this sentence was postponed and Celik and Akdeniz are released with a fine. However the case has been ping-ponging around the Turkish courts for the last five years. Currently, Arif's acquittal has been upheld, and he remains at liberty, while Celik and Akdeniz could still face jail time.
The case is under investigation by the Supreme Court of Appeals. The lawyer for Gunduz Akdeniz, Birol Ciftcibasi, is not expecting an answer until October 2017.
"This case shouldn't have been opened from the beginning because there is no crime that they can prove," says Ciftcibasi. "The only evidence they showed was a camera recording showing a condom. This cannot be sufficient evidence."
If there was a crime as established by the court then Tevfik Arif should have been re-tried as well, say legal experts.
"The target people went free at the end," says Ciftcibasi. "The rich ones went free."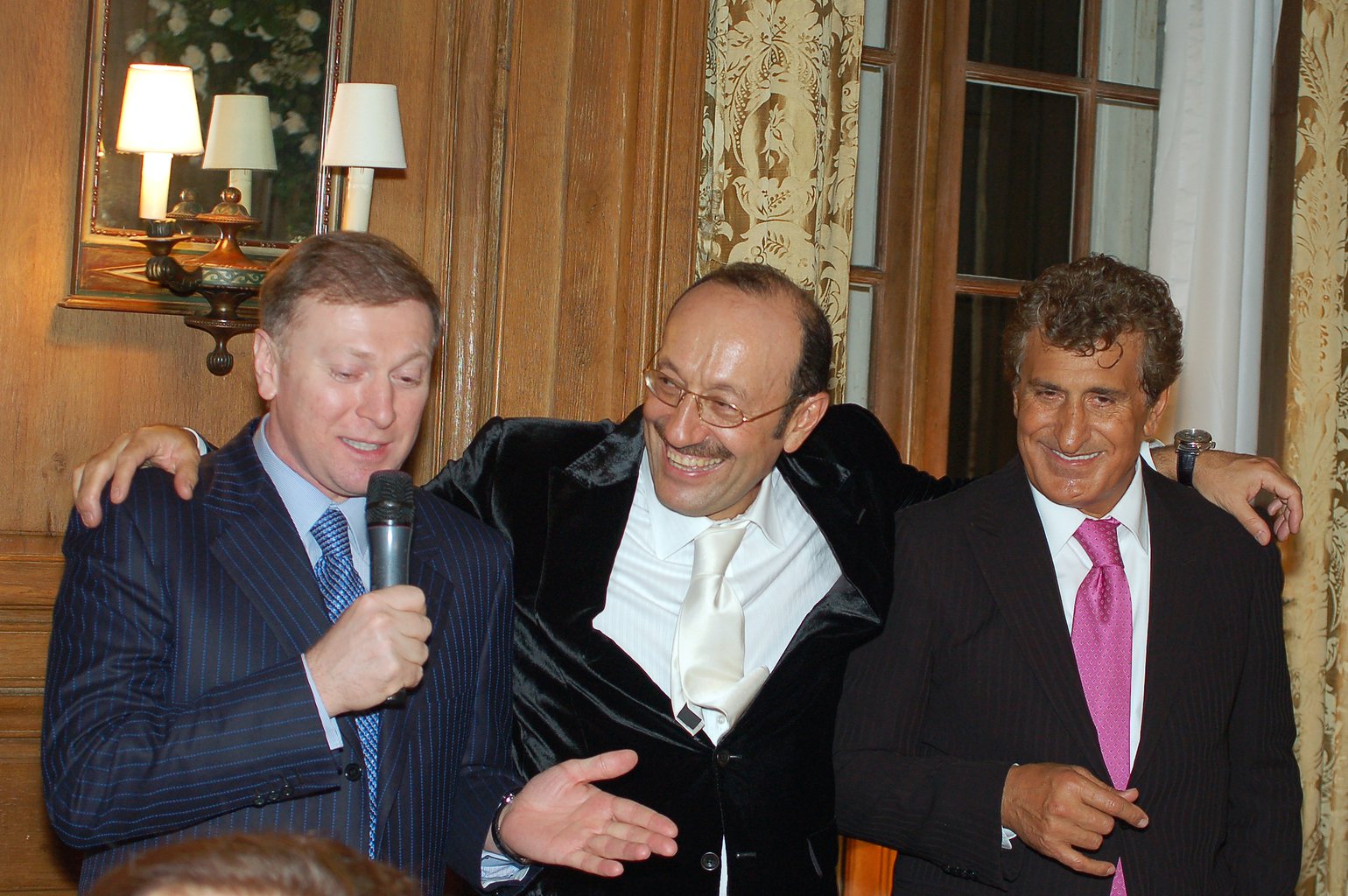 The Money Man: Alexander Mashkevitch
THE MOGUL The Kyrgyzstan-born Mashkevitch, now 62, made billions from privatized chromium, alumina and gas operations in Kazakhstan following the collapse of the Soviet Union. Together with his partners, a Kyrgyz - Alijan Ibragimov - and an Uzbekh - Patokh Chodiev, he formed the Eurasian Natural Resources Corporation, which was floated on the London Stock Exchange in 2007.
Named the Kazakh 'Trio', although none are from Kazakhstan - they have reportedly been the largest investors in Kazakhstan since the fall of the USSR.
Mashkevitch is a philanthropist who has financed the construction of mosques, synagogues and an Orthodox Church in Kazakshtan, and he was vice-president of the European Union of Jewish Communities from 2002 to 2011.
The oligarch was also a strategic partner in American real estate projects with Tevfik Arif's Bayrock company and President-elect of the USA Donald Trump.
All three members of the trio were on the Savarona, according to the Bill of Indictment, alongside Chodiev's assistant Alexander Tsert.
Donald Trump's pal: Tevfik Arif
THE FIXER Tevfik Arif is a Kazakh-born businessman, with links to the Turkish chain Rixos Hotels, the giant building firm Sembol Construction and Bayrock.
In 2001, Arif co-founded real estate group Bayrock, where he operated out of a Fifth Avenue office in Trump Tower, along with Felix Sater, a convicted felon who enjoyed Government protection for informing on the mob for the FBI.
In 2004, the Bayrock Group began receiving what in total would become ten million Euro in equity contributions. In a 2010 complaint filed to a New Jersey court, a confidential informant told the plaintiffs that this money came from Tevfik Arif's brother in Russia, "who had access to cash accounts at a chromium refinery in Kazakhstan".
This is likely to be his brother Refik.
During the time when Bayrock was receiving mysterious cash injections from Kazakhstan, Bayrock and Donald Trump began working on projects together. In 2007 Bayrock was developing the 46-floor Trump SoHo. More here on Trump's Kazakh links.
The Arif family is also proud of its links to the hardline President of Turkey, Recep Tayyip Erdogan.
In one WhatsApp message in Football Leaks, Tevfik's son Arif Arif wrote: "It's crazy that Turks are realizing after more than 80 years that they were lured to democracy only to lose control over the Islamic caliphate and all global energy resources. They can take democracy and shove it up their asses and give us Islam and energy back."
There is also a photo in which a young Arif Arif is seen posing for the camera next to Erdogan. In a letter, Tevfik mentions that he always took his son with him whenever he requested an "audience" with then-prime minister Erdogan.
We wanted to ask Tevfik Arif questions about this incident. But through their lawyers, the family told the European Investigative Collaborations and partner Der Spiegel that: "Essential parts of your questions are based on untrue assumptions and/or concern issues, which are protected by the personal rights of the named persons."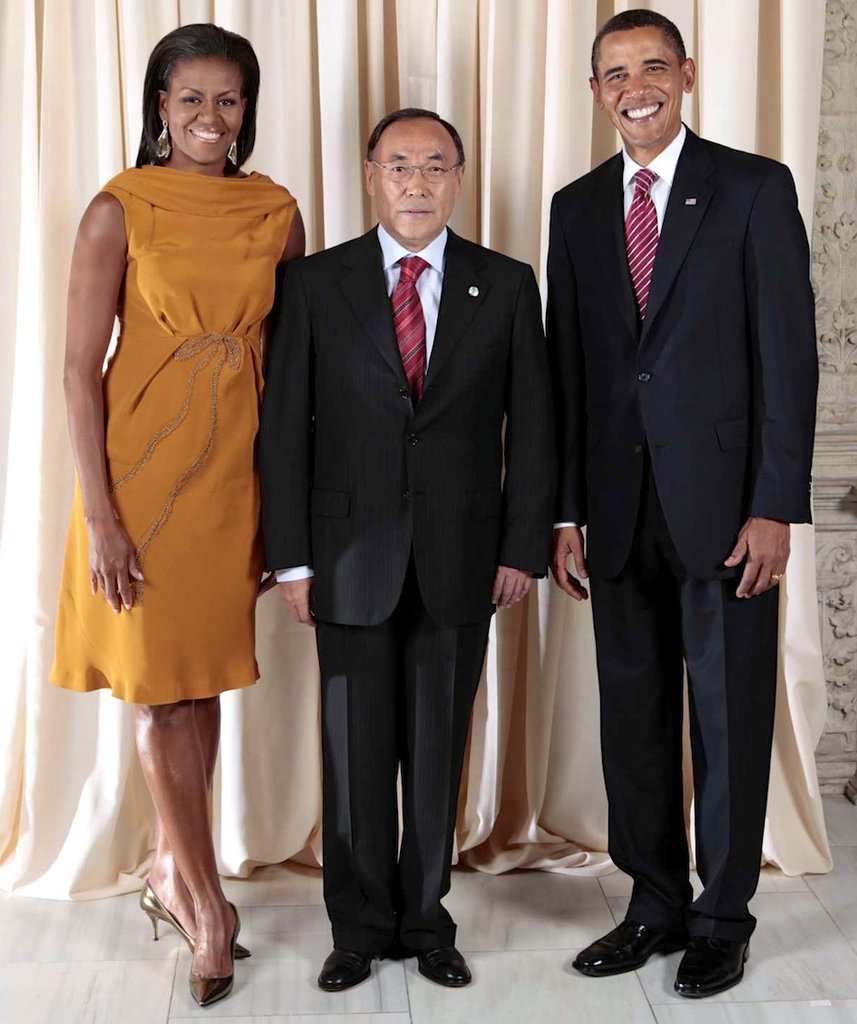 The Kazakh President's friend: Kanat Saudabayev
THE DIPLOMAT Kanat Saudabayev enjoyed a glittering diplomatic and political career. Then it was reported he was found on the Savarona with a bunch of Russian 'models'.
A friend of Kazakh President Nursultan Nazarbayev since 1968, he is a former Ambassador to Turkey, the UK and the USA. In 2008 he told the US Ambassador Richard Hoagland in 2008, that he is "Number Two" in the inner circle of the Kazakh leader.
Saudabayev was close to Mashkevitch, and used the billionaire's homes in Almaty and Astana, Kazakhstan, to host visiting American dignitaries, according to leaked cables from Wikileaks.
At the time of the incident, he was Secretary of State in the Ministry of Foreign Affairs. He was arrested on the boat with the advisor to the Kazakhstan Prime Minister Birjan Murataliev, according to a citation from Turkish daily Vatan. But shortly afterwards, both used their diplomatic immunity to gain release - and flew out of Turkey via private jet.
Subsequently, his political career did not take off. In 2012, he became head of the Multifunctional Scientific-Analytical and Humanitarian-Educational Public Institution, a place named the "Nazarbayev Center" after the President.
By 2015, he was only a deputy in his home country. Now seventy years old and seemingly retired, we attempted to find him in Kazakhstan, but we failed.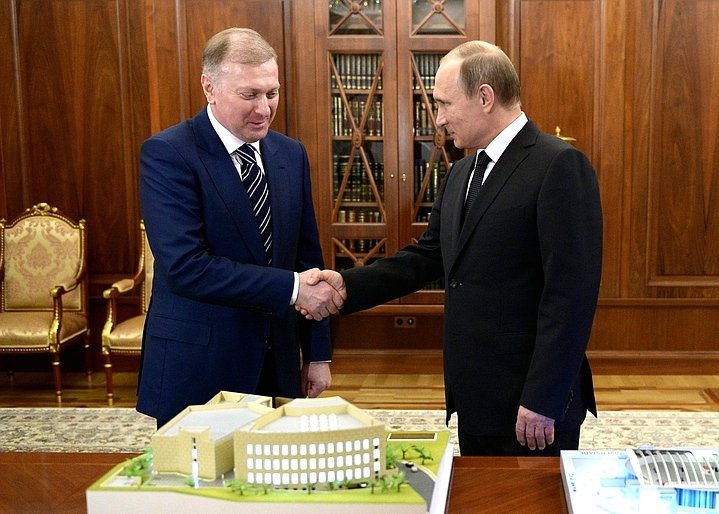 The Confidant: Musa Bazhaev
THE OIL MAN Chechnya-born Musa Bazhaev is President of oil business Alliance Group, which he founded with his brother Ziya in 1998. Ziya, who was married to the daughter of Kazakh president Nazarbayev, died in a plane crash in 2000.
Musa is estimated by Forbes to be worth around 0.5 billion USD and is good chums with Alexander Mashkevitch and Tevfik Arif.
A former employee of Alexander Mashkevitch states to EIC: "Mashkevitch and Bazhaev were sometimes talking everyday to each other. He is somebody you should not befriend with, I can tell you. He has never fewer than five bodyguards, and it's not for show. Bazhaev is not an easy guy. It is frightening to be with him. Chodiev and Ibragimov don't like to work with him, but Mashkevitch is still in business with him."
He was reported to be on the Savarona with a construction boss Arbi Gairabekov, who is now deputy general director for general corporate communications at platinum producer Russian Platinum, where Musa is chairman of the board.
Now Bazhaev is close to Vladimir Putin. Last year he was entertained at the Kremlin, where he presented the Russian President with a 46 million USD project to build a business, sports and music center in Bethlehem in the Occupied Territories.
This sports club would include judo, wrestling and boxing. The name: The Russia House. Putin told Bazhaev:
"I congratulate you on this project. I think that people in Palestine will enjoy it and remember those who actually carried out the project."