Millions of euros in fees for the agent of Luka Modrić - Belgium-based Vladica Lemić - were paid to a company in Bosnia & Herzegovina, owned by his younger brother Zoran Lemić
Corporate tax in Bosnia & Herzegovina is only ten percent, over three times less than the rate in Belgium, where Lemić is resident, raising issues of potential tax fraud

---

Moscow, 15 July 2018. The 2018 World Cup final between Croatia and France was a glorious occasion for football agent Vladica Lemić. Even though the Balkan side lost in a riveting contest, its star midfielder, Luka Modrić - Lemić's biggest client – who had shone from the beginning to the end of the tournament, bagged the FIFA Golden Ball award.
It was the beginning of a season of accolades for Modrić. A month later, he would further fill his trophy cabinet, this time with prizes for UEFA's Men's Player of the Year, and Best FIFA Men's player - breaking a ten-year domination by Cristiano Ronaldo and Lionel Messi. The footballing elite was in agreement: Modrić was the top player in the world.
This new prestige offered fresh opportunities for Lemić. The 52 year-old Serb national, who was born in Zagreb, Croatia, was looking to cash in on his client's successes by moving Modrić out of Real Madrid, where he has played since 2012, to Italian side Inter Milan. There was a summer of speculation in the sports media, which published endless rumours, tip-offs and leaks surrounding Modrić , his intentions, as well as details of his Real Madrid salary and possible transfer fee.
But the Spanish side was reluctant to play ball. After suffering the ignominy of Cristiano Ronaldo's €112 million move to Juventus last summer, Real Madrid was loath to risk the departure of yet another galáctico. In the end, the Italian transfer did not happen. Modrić stayed with Real Madrid, and the club agreed to a massive salary rise for the player. There was no cut of any transfer fee for Vladica Lemić.
But the intermediary is unlikely to have lost out because Lemić probably claimed millions in agency fees for services to Modrić, despite not being a FIFA-registered intermediary.
According to Football Leaks documents, between 2013 and 2017, Lemić – and a business partner – negotiated a total of €4.4 million in fees, including for Modrić's salary renewal, which he channelled through the company of his younger brother, Zoran Lemić, who is a registered agent.
The payments were processed in Republika Srpska, an autonomous Serbian-majority entity in Bosnia & Herzegovina, which has tax rates three times lower than in Vladica Lemić's country of residence, Belgium. From this base, Lemić has been using his younger brother Zoran Lemić's company to indirectly invoice European clubs, thus shifting the agent fees and profits to a country with low tax rates.
Another member of the scheme is Montenegrin Predrag Pedja Mijatović, an ex-striker for Partizan Belgrade, Real Madrid and Valencia, who was director of football at Real Madrid between 2006 and 2009. The retired player is now living in Spain, where he is facing prosecution in a €603,000 tax fraud case. Emails reveal that Mijatović was working with Vladica Lemić during player transfer negotiations with clubs.
From many multi-million contracts where they were involved, Vladica Lemić and Predrag Mijatović did not receive one euro from football clubs. To our understanding, they paid no taxes in their countries of residence, Belgium and Spain, on these deals [The two intermediaries would not reply to clarify this situation].
This practice, which is described by a Belgian tax expert as "a typical case of tax fraud", has been widespread since 2014, according to Football Leaks documents. Meanwhile, the profits from the Bosnian company owned and managed solely by Lemić's younger brother Zoran, Top Sports Consulting, are huge.
Between 2014 and 2017, the Bosnian firm turned over €32 million, mostly from football transfers, and banked a whopping €23 million in profit after taxes.
In 2016, with only seven employees, Top Sports Consulting was fifth on the list of Republika Srpska's businesses with the highest operating profit, joining local oil, telecom, public firms and construction companies, who employ thousands.
Football Leaks documents were obtained by the German news magazine Der Spiegel, and shared with Nacional (Croatia), which put together this story, The Black Sea and their partners in the European Investigative Collaborations (EIC) network.
Available documents, EIC Network has reviewed, show that at least €8.8 million in contracts were signed for football transfers during these four years by Zoran Lemić, while emails prove that it was Vladica Lemić and Mijatović who were personally involved in negotiations and arranging contracts worth at least €4.4 million, which ended up in the Bosnian bank account.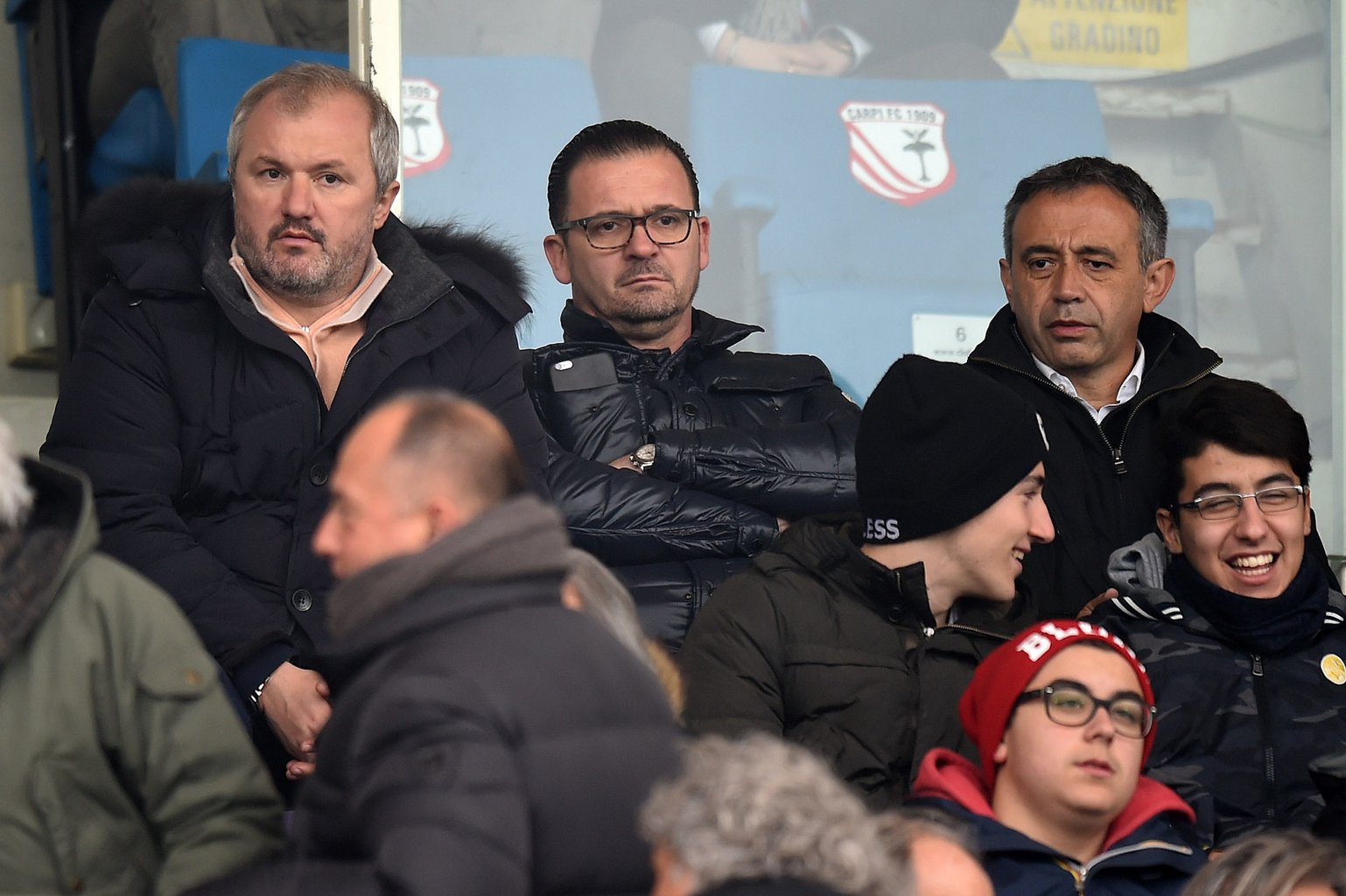 Millions in fees for Modrić contract renewal
Modrić started his professional career in Croatia's Dinamo Zagreb in 2003 and, after impressing as a creative midfielder with a solid goalscoring record, the Croat was courted by Barcelona, Arsenal and Chelsea, before landing a transfer to Tottenham Hotspur in 2008.
During this move to London, crimes were committed by his first agent Zdravko Mamić. The Croatian impresario was convicted to 6.5 years in prison in June 2018 for funnelling half of the €21 million transfer fee from Dinamo Zagreb to his private bank accounts. Days before the verdict, Mamić fled to Bosnia & Herzegovina, and appealed against the decision at the Zagreb Supreme Court.
But Mamić was not involved in Modrić's mega €35 million transfer from Spurs to Real Madrid in 2012. Football Leaks documents show that Modrić's new agent was a Croat, Davor Ćurković, licensed as a FIFA intermediary by the Serbian Football Association.
On 10 May 2012 Ćurković signed a contract with a Belgian company, reINA BVBA, regarding his agent's rights on the Modrić transfer. In 2010, this firm was founded in Antwerp. This is where the link becomes interesting. In the suburbs of the Belgian city, Vladica Lemić has had a permanent address since the 1990s, and half the shares in reINA BVBA were owned by Lemić, 40 percent by his wife and daughters, and ten per cent by Dejan Mitrović, another FIFA official agent.
Below is an excerpt:
According to this contract, Ćurković was "the official player agent of Luka Modrić" and he "agreed to transfer his agent rights/commission of any transfer of Luka Modrić from Tottenham Hotspur to any other club." An article in the document added that: "In consideration to the services provided by reINA to the agent, the agent shall let reINA BVBA collect the total of the commission of any transfer of Luka Modrić from Tottenham Hotspur, to any other club, by sending an invoice for their services."
The €35 million transfer contract between Tottenham and Real Madrid was signed on 26 August 2012. A day later, Los Blancos general manager Jose Angel Sanchez signed another secret agent contract with Lemić and Davor Ćurković, both on behalf of the company reINA.
This contract brought Lemić's Belgian company €2 million in agent fees for "negotiation and execution of labor and image rights contract" between Modrić and Real Madrid. The contract also includes the negotiations for the transfer of federative rights of Luka Modrić from Tottenham to Real.
Modrić: escaped prison sentence in tax settlement case
In 2012 Luka Modrić founded the Luxembourg-based company Ivano, where 15 per cent of his salary from Real Madrid was hidden in the form of image rights, as revealed by Croatian news magazine Nacional in Football Leaks in December 2016. Due to this exposé, in September 2018, Modrić paid €1.4 million in additional taxes and fines to the Spanish tax authority and accepted an eight-month suspended prison sentence in a settlement.
But correspondence about the costs of setting up 'Ivano' reveals that Vladica Lemić and Davor Ćurković were not the only Modrić agents involved in this transfer. An email sent by Madrid-based law office Senn Ferrero to Luxembourg tax advisors ATOZ on 16 July 2013 sheds light on a figure in the shadows.
The Spanish lawyers were arguing over payments for their services, which should have been disbursed by ATOZ and Modrić. While listing work in Spain during the arrangement of the hidden payment structure of image rights, the lawyers wrote under point 3: "Meeting with Pedja Mijatovic to clarify the terms hired (was the agent of the deal)." Therefore it appears that both Mijatović and Vladica Lemić were agents in Modrić's transfer from Tottenham to Real in 2012, but were using the FIFA-registered Davor Ćurković as an intermediary to meet FIFA regulations. When approached by EIC Network for comment, both Mijatović and Senn Ferrero did not respond.
The €2 million in agent fees ended up in the Antwerp-based company reINA and, in our understanding, were taxed in Belgium, but the situation becomes more interesting two years later.
In 2014, when Luka Modrić received his first pay rise at Real Madrid, Vladica Lemić shifted the destination of his fees from Belgium to Bosnia & Herzegovina.
The future Golden Ball winner's first employment contract in Spain brought €5.6 million annually without bonuses to Modrić, until the end of the 2016/17 season. On top of this were the secret payments of image rights to the player's Luxembourg shell company of almost €1 million. This totalled €6.6 million annually.
But on 20 August 2014, the midfielder signed a new contract with Real Madrid, which brought him a 50 percent higher salary, or €8.4 million annually without bonuses, which was valid until the end of the 2017/2018 season. Also the image rights, paid separately, increased to €1.5 million per year. This means his salary increased to €10 million annually.
However more than a month later, on 30 September 2014, Real Madrid signed a secret agent contract with Top Sports Consulting, solely owned by Zoran Lemić and registered in the city of Banja Luka, the de facto capital of Republika Srpska. The fee for the Modrić contract renewal was €2.4 million in three installments of €800,000.
Below is part of the contract in Spanish:
How did Zoran Lemić appear all of a sudden in the renewal of the employment contract for Modrić?
Emails exchanged a day before signing, on 29 September 2014, between Vladica Lemić and the director of Real Madrid, Jose Angel Sanchez, confirm Vladica introduced his younger brother to sign the multi-million deal with club, but Zoran's actual involvement was minimal. It was Vladica who negotiated the renewal contract with Modrić.
Firstly, Real Madrid's Sanchez wrote to Vladica saying he could not pay the fee in three installments, as Lemić demanded, only in four. "I am sorry for this, but please bear in mind that this is quite an unusual fee for the Club´s standards. Thank for your continuous help, and thank you especially for this help in renewing Luka. He is key for us."
In response, one hour later under the subject heading "Re: Agent contract", Vladica made a significant proposal: "2. few weeks ago I sent to you details of company represented by my brother (Zoran Lemić ), to make the agreement with… instead of his, in the contract you put [in] my name…" Therefore, this indicates Vladica is asking for his brother's name to be written in the contract in his place.
At the end of this email, Vladica asked Sanchez to write the contract in English and send it to an email address used by Zoran Lemić, as director of Top Sports Consulting, which he listed at the end of email. The last request was to copy Vladica into the forward.
Other emails exchanged in November 2014 between Zoran Lemić and Real Madrid further confirm that, besides his older brother Vladica, Predrag Pedja Mijatović was also an influential collaborator in the contract renewal, while the payment for their services went solely to the Bosnian-based company.
On 17 November 2014, Zoran Lemić asked Real Madrid officials and its general manager Jose Angel Sanchez to send him an English version of the new contract. A response from a secretary at the Spanish club to Zoran Lemić reveals Mijatović's involvement, as it states: "Sorry, but as I explained Pedja [Mijatović] yesterday it is not possible, as the Spanish version is the only one valid."
The secretive Serb and Montenegrin agents were always around whenever Modrić's cachet increased. In August 2016, Modrić received another pay rise at Real Madrid, along with his colleagues on the pitch. This was a gross increase of 50 per cent to €12.7 million annually without bonuses, until the end of the 2019/20 season.
In Modrić's renewal for 2016, there was a large bonus for Zoran Lemić and his covert partners Vladica and Mijatović. According to the contract signed between Real Madrid and Top Sports Consulting on 2 July 2016, the Serbs were due €1.5 million agent fee for their services. The destination of this money was again the Republika Srpska, and not a single Euro was to be paid directly from Real to Vladica and Mijatović.
The 'paper agent' role of Zoran Lemić is also shown in internal emails from Real Madrid. On 4 November 2016, a few months later, administration officials of Real Madrid were setting up VIP Presidential boxes for an impending football match. One secretary informed the others that general manager Sanchez asked for three persons. The first two were: "1) Vlado Lemić (Representante Modrić) 2) Pedja [Mijatović]." Also in emails exchanged in 2017 about new VIP tickets for Real Madrid matches, which Vladica usually attended with Mijatović, it was always stated beside name Vladica Lemić - (Representante Modrić). Not a single email reveal his younger brother Zoran as Modrić's agent.
But what was the real role of Zoran Lemić? He collected €3.9 million in his low tax company for work, mostly undertaken by his older brother Vladica and Mijatović, who were not - officially - paid by Real Madrid for their agent services.
From 2014, the destination changed for the majority of cash generated from Lemić's agent fees. The Serb's Belgian company, reINA, saw its incomes fall, while the Bosnian business of his brother boomed, reveals available data in Football Leaks.
According to an analysis of eight agents' contracts signed by reINA, and eight agents' contracts signed by Top Sports Consulting, owned by Zoran Lemić, there seems to be a significant switch in contracts, fees and thus profits between 2014 and 2017.
From 2011 to 2013, the Belgian company signed contracts worth €6.6 million in agent fees, while the Bosnian firm signed for €1.9 million over the same period. But from 2014 to 2017 the situation is reversed. The Belgian reINA earned only €1.7 million, while the Bosnians gained €8.8 million in agent fees.
Emails from the Luka Modrić contract renewals and from the transfer of another player, Montenegrin centre-forward Nikola Vujnović, reveal that Vladica Lemić was the main person who negotiated these deals, with Predrag Mijatović collaborating, and the younger brother Zoran Lemić signing and earning the final amount, on paper.
A reason for this scheme could lie in corporate tax rates. During this period, the Belgium corporate tax rate was 34 percent, while in Republika Srpska, the Serbian entity of Bosnia & Herzegovina, this was ten percent.
Annual accounts of both companies show that reINA posted from 2011 to 2017 cumulatively €1.85 million profit before taxes and paid €834,826 to the Belgian budget with €1.02 million in profits after taxes over seven years. In the last four years the profits and taxes were lower; reINA posted €520,285 in profits before taxes, and paid €305,992 in taxes to the Belgian budget, with only €214,293 in profit after taxes between 2014 and 2017.
However, the annual accounts for Top Sports Consulting show a different level of profitability. Accounts between 2011 to 2013 were not accessible, but we analyzed statements from the period 2014 to 2017.
In these four years Top Sports Consulting posted €26.1 million in profits before taxes. With only €2.6 million in taxes paid, it had €23.5 million of profits after taxes. This is a massive amount in a poor country such as Bosnia & Herzegovina. Therefore it is no surprise that Zoran Lemić has become an elite member of society in Republika Srpska, an entity riddled with organised crime and corruption.
On 25 July 2017, for example, Zoran Lemić was one of three "godfathers" during the sanctification of a monastery in the town of Osovica, led by the Patriarch of the Serbian Orthodox Church, Irinej. The President of Republika Srpska, Milorad Dodik, a close ally of Vladimir Putin, and Prime Minister Željka Cvijanović stood beside Zoran Lemić during the ceremony. Modrić's paper agent did not reveal how much he donated to the church for this privilege.
"A typical case of tax fraud"
As Vladica Lemić's permanent address during the years under analysis has been in Belgium, he is a Belgian tax resident. The company reINA, owned by Vladica Lemić and managed by him from May 2010 to January 2018, is also registered in Belgium. Since 2014, millions of euros in its agent fees have moved to Top Sports Consulting, owned by Lemić's brother Zoran. Available documents reveal that Vladica Lemić was working for free and without any payments from the clubs, while his brother's company was profiting. Millions in taxes were lost to Belgium because these contracts shifted profits abroad, in what appears to be a case of tax fraud.
If we only take into account the contracts Luka Modrić and Nikola Vujnović signed with Top Sports Consulting, worth €4.4 million combined, the potential tax loss for the Belgian budget is €1.5 million.
But if Vladica Lemić had a similar managing role in other contracts signed by his younger brother, which is highly possible, the tax evasion may be higher.
Lawyer of Belgian firm Bloom Law, Denis-Emmanuel Philippe, tax professor at University of Liège, analysed anonymised findings and calculations of this investigation and confirmed this might be a tax fraud. He said that if "in principle" the consultancy services have been rendered out of Belgium, the consultancy fees would need to be taxable in Belgium at the corporate income tax rate of 33.99 percent.
"In the case at hand, the question arises whether the profits derived from the consultancy services have been artificially shifted to a low-tax country, [such as Bosnia]. Such would be the case if the key people, which create the added value with respect to the consultancy services rendered, [included] a Belgian tax resident who performs the services out of Belgium."
"Such a situation is a typical case of tax fraud: reality does not match with the contractual arrangements," added Philippe.
If one brother performs the major part of the consultancy services, while a company belonging to another brother issues the invoices for these services with a view to benefit from a low tax rate "this could be a case of tax fraud" argued the expert.
"If there is a tax fraud, criminal sanctions are also not to be excluded," he added.
We also asked further experts, including a Belgian lawyer and professor at the University of Brussels Michele Maus, who is a specialist in tax law and tax fraud.
"As far as I'm concerned this could be a case of illegal profit shifting and tax fraud, but then only if it seems that the Bosnian company in reality did not do any consultancy activity towards the Belgian company," Maus said. "In that case the whole invoice scheme seems to be a tax fraud. If otherwise there are some consultancy activities done by a Bosnian company, then it should be examined whether the invoice amount is 'at arm's length', this is reasonable, according to market standards. If it seems that the invoice amount is totally exaggerated, then this can be considered tax fraud as well."
The brothers Vladica and Zoran Lemić did not respond to any of the detailed questions sent by EIC Network, neither did Predrag Pedja Mijatović, or Real Madrid.
Possible Major Beneficiary: A Goat Farm
According to the company registry of Republika Srpska, Vladica Lemić's daughter founded a firm called Nana Kaas, which is located at the same address in Banja Luka as Trion Tel, a business owned by Zoran Lemić.
Nana Kaas, which breeds sheep and goats, was founded in 2014, when Lemić's daughter was 24 years old. This was the year the cash from Vladica Lemić's player transfers shifted from Belgium to Bosnia. The goat farm is in Jelićka, the ancestral village of the Lemićs, with only 390 residents. Since 2015, only five building permits were issued in the village, two for Nana Kaas and three for Zoran Lemić. Soon after the company began operations, it received a short-term loan of €1 million to buy pastureland near Banja Luka.
Whether this loan came from Zoran Lemić, Vladica Lemić or is a 100 per cent legitimate credit from a bank remains under question. The parties above did not reply.
However, if the money for the goat farm in Jelićka and its surrounding pasture originates from tax fraud concerning untaxed millions from the world of football, this might raise the concern of money laundering. An expert from one of Europe's anti-money-laundering authorities, who wishes to remain anonymous, reviewed the scheme and confirmed this suspicion.


---
Opening picture: Urbanandsport/NurPhoto via Getty Images/Guliver
Modrić and Andres Iniesta in the match between FC Barcelona and Real Madrid, played at the Camp Nou, on 22 March, 2015.