Dmitry Rybolovlev, billionaire owner of AS Monaco, took off from the Cote D'Azur airport in the French Riviera on Saturday and flew back to his home country of Russia, where he has not lived for over 20 years.
The timing of his departure is suspicious. Three days before, Rybolovlev was indicted on criminal charges stemming from a thorough investigation into suspicions that he was engaged in "corruption", "influence trafficking" and a "violation of secrets of a criminal investigation" in Monaco.
Despite reports that he closed down his luxury apartment in the Mediterranean micro-state and fired his household staff, his associates declare he is not fleeing justice.
The saga lands just as the European Investigative Collaborations (EIC) network releases stories about how the 51 year-old former doctor, who made billions in Russian's lucrative minerals industry during the 1990s, has set up a powerful clientelist system in the wealthy state of Monaco, which allowed him to gain influence with and an exceptional proximity to top officials in the Prince's palace, the police and the justice system.
The oligarch benefits from the presumption of innocence, as do all the individuals indicted in the probe, and Rybolovlev declined to answer our questions. In a statement sent to EIC, his lawyer "rejects any insinuation suggesting that Mr Rybolovlev could have been implicated in any illegal or inappropriate behaviour... We have serious doubts concerning the legality of your sources and the accuracy of your information."
A graduate in medicine from his home town of Perm, located in the mineral-rich Ural mountain region of central Russia, Rybolovlev abandoned his career as a doctor to take advantage of the mass privatisation of state companies and natural resources following the collapse of the Soviet Union.
The entrepreneur started to build up an empire in the extraction and export of potash - a potassium compound used in fertiliser - through the company Uralkali, helping him later become a billionaire.
But this career change took place during the gangster climate of the wild 1990s, when factory owners and managers were being assassinated en masse, and fearing threats from business rivals, Rybolovlev fled Russia and settled with his family in Switzerland in 1995.
It was the same year that one of his associates, Evgeny Panteleymonov, was shot dead on the staircase of his own home. One of the plotters of the murder, Oleg Lomakin, fingered Rybolovlev as an accomplice. When the young businessman returned from Switzerland, a year later, he was arrested and jailed for 11 months, before being released without charge.
This was not the end of the doctor's legal problems. In 2006, water from a spring flowed into one of Uralkali potash mines in the city of Berezniki, in the Perm region. The walls and pillars of the mine collapsed and sinkholes appeared around the city, forcing 12,000 locals to abandon their homes.
For a while, Rybolovlev and Uralkali remained largely unaccountable for the wreckage. But then, two years later, Igor Sechin, vice-premier at the time and a close confidant of Vladimir Putin, made it his mission to rein in the power of the oligarchs, and ordered a new investigation into the mining disaster. Rybolovlev was threatened with fines worth billions of dollars, and miners were afraid that figures close to the government would seize Rybolovlev's profitable asset. He and Uralkali finally settled the matter with a compensation payment of $218 million, but the oligarch was officially on notice that his popularity with the government was in question.
In 2010, he settled in Monaco and took control of the Monaco football team a year later, just as it was relegated from the French premier league.
Once in Monaco, Rybolovlev, estimated to be worth $6.8 billion today, became one of the biggest spenders on the planet. In addition to his new football team, he invested €2 billion in art, $88 million for the most expensive apartment in New York, as a crash-pad for his daughter, $95 million for Donald Trump's Florida villa, and €113 million for the Greek island of Skorpios, where Jackie Kennedy married businessman Aristotle Onassis in 1968.
Since establishing himself in Monaco, he bought more than a football team; the tiny, independent state known as Le Rocher, or 'The Rock', also became the perfect environment for him to spin a web of influence that wrapped around Monaco's royal family, the House of Grimaldi, as well as the local police and government.
Monaco is a tiny enclave of 202 hectares, under the strong influence of France, which has become a tax haven of 36,000 residents, out of which only 9,000 are Monegasque, and the others are wealthy foreigners enjoying Monaco's tax free environment and business opacity.
In Monaco, secrecy and tight relations have been practiced for decades. Rybolovlev and his entourage understood this world, and the oligarch used his ownership of the cherished local institution to ingratiate himself into the luxurious local society, its administration and the court of Prince Albert II, who has ruled the country since 2005.
How the billionaire's clan developed relationships to build powerful alliances in Monaco is revealed by Football Leaks documents, obtained by Der Spiegel and shared with the European Investigative Collaborations (EIC) Network, including The Black Sea, together with legal files obtained by MediaPart and seen by The Black Sea, as well as accounts from well-informed sources.
The story has all the characteristics of a state scandal, showing how the Rybolovlev clan participated in drafting a sensitive law on trusts, and nurtured a close relationship with the judicial and political authorities, who provided access to information about ongoing investigations. This situation threatens a major crisis in Monaco, already shaken by the opening of a judicial investigation into alleged corruption following a complaint filed by former allies of Rybolovlev.
This probe is led by Judge Édouard Levrault, a young French examining magistrate assigned to the Monaco judiciary in 2016. Already, this probe has uncovered evidence suggesting that Rybolovlev's entourage used bribes to wield undue influence over senior Monaco civil servants. Now this unfolding scandal threatens to engulf the close circle of Prince Albert.
The Grimaldi monarch has been disturbed by the investigations. "You have understood that this situation is uncomfortable," he said in an interview with EIC. "But I think that we have to let the justice dig into this case to the bottom." Asked about accusations that Rybolovlev has corrupted top Monaco public officials, the prince replied: "If ever all this is proven, I think that he will leave by himself."
Rybolovlev, who speaks no French, and no English beyond the word 'Hello', conducts his relationship with officials in Monaco through a loyal entourage. One of his most trusted aides is 34 year-old lawyer Tetiana Bersheda, the daughter of a Ukrainian diplomat. Registered at the Geneva bar, Bersheda has lived in Monaco since 2014, where she serves as administrator of the club AS Monaco and Monaco Sports Invest (MSI), the local company through which Rybolovlev controls the club. Bersheda deals with the legal issues of the company Rigmora, which is the Russian oligarch's family office in Monaco.
Secondly, there is Vadim Vasilyev, a 53-year-old Russian, who takes care of AS Monaco's day-to-day dealings. Speaking perfect French, the energetic and jovial Vasilyev represents the club's interests throughout Europe.
The pair have helped Rybolovlev maintain a widespread influence on the tiny state on the French riviera through a variety of questionable methods.
Can a football club's gift of free tickets to matches be considered a form of corruption? It is worth examining the case of Monaco, where Bersheda and Vasilyev oversaw an outpouring of complementary tickets to Monaco's most important personalities.
In the course of his investigation, Judge Levrault questioned AS Monaco's deputy director general Nicolas Holveck. "Is, to your knowledge, the fact that a football club offers invitations to public entities normal and/or usual practice?"
"'Normal', I cannot judge. But 'usual' yes, most certainly, [as] in the 40 clubs in Ligue 1 and 2 in France," Holveck replied. "[…] I know that all professional clubs act like that, because of having relationships with all the institutions in France and, in this case, in the Principality."
But in Monaco, this was practiced on an industrial scale. Following the questioning of Holveck, AS Monaco gave the judge a document detailing that, in addition to 573 "seasonal" invitations, there were an average another 2,557 match invitations offered by the club over the previous three seasons. These were generous gifts for a club where season ticket holders pay subscriptions ranging from €150, for the cheaper seats, up to €7,000, for a spot in a VIP box.
Some within the club's management opposed this extensive hospitality, which contributed to the club's huge losses. In January 2015, Henri van der Aat, the club's outgoing marketing director, wrote to Vadim Vasilyev with a list of tasks for his successor. "I have carried out a complete analysis of the home match against Arsenal to know what happens with each seat, because the match will be full," wrote van der Aat. "I thus analysed which seat is attributed free of charge to who and why. It was quite shocking, because a lot of money is once again lost. It is important that you know how many seats for example go the police, to the government, to the mayors etc."
Questioned by Judge Levrault, on 24 October 2017, retired Monaco police inspector Christian Carpinelli recounted the "favours" Rybolovlev had given "with regard to certain high-ranking figures", notably those in the police. Carpinelli served as AS Monaco's head of security in 2013 and claimed to have "knowledge of the list of beneficiaries of invitations" to the matches. "They were essentially the chiefs of staff of the police," he told the judge, which Carpinelli interpreted as "a delicate manner on ASM's part to win over the good services of the police".
The freebies also extended to the top positions in the country. For a match in Lyon, on 7 May 2016, Vasilyev proposed to the minister of state - the head of the government of Monaco - Serge Telle, to make the trip with him. This was aboard the private plane of the Russian oligarch Alexei Fedorichev, the boss of grain and fertiliser supplier Fedcom, the historical sponsor of ASM. EIC Network has been told that Telle accepted the invitation and travelled with his son on the plane.
The practice allowed the Rybolovlev clan to establish strong relations in Monaco. On 19 March 2017, Frédéric Fusari, deputy chief of the criminal investigation branch of the Monaco police, sent a text message to Tetiana Bersheda about an upcoming Champions League semi-final between AS Monaco and Juventus on 3 May. "The Italians will snatch up the seats," he wrote. "I saw that! It's brilliant ))) I take two invitations for you?" replied Bersheda. "We'll see, but it's kind to have thought of it," answered Fusari.
This is of concern as Fusari was at the time in charge of a sensitive case instigated by a complaint from the Rybolovlev's family trust. The trust alleged that Yves Bouvier, an art dealer who had advised Rybolovlev on his vast art collection, had for over a decade overcharged the oligarch's trust as it acquired more than $2 billion in works of art. On the back of this complaint, Bouvier was arrested in Monaco in 2015.
Elected officials also benefitted from seats in the AS Monaco stands. In September 2015, lobbyist David Wigno, hired by Vasilyev to assist him in relations with the press and public authorities, wrote to Vasilyev ahead of AS Monaco's Europa League away tie against Brussels club, Anderlecht. "Vadim, regarding the Anderlecht trip on 17/9 what do you think if I took 3 elected representatives with me up there? […] I think it would be good if we continue to look after the [Monaco parliamentarians] Allavena, Crovetto, Clerissi, etc."
The lobbyist David Wigno was also instrumental in helping the Rybolovlev clan control the local press. On 23 April 2015, he and Bersheda succeeded in cancelling the planned publication by Monaco monthly L'Observateur de Monaco of a six-page feature article on the dispute between Rybolovlev and Bouvier. The monthly is owned by Antonio Caroli, a property developer. "Caroli called me back," wrote Wigno to Bersheda, "The article is deleted." Bersheda replied: "Are we sure that nothing will come out?" to which Wigno answered "Yes", adding: "I must see DR (with you) for an update on the evolution of his image in Monaco and about the media project so that we can rebalance things for if ever one day we should have future attacks."
It was perhaps to "rebalance" the situation that Wigno encouraged AS Monaco to buy, in October 2016, €10,000 of advertising in local monthly, La Principauté, which calls itself 'Monaco's leading newspaper'. It was a small investment for a big return. "Here is an order for advertising to continue AS Monaco's support for this newspaper," Wigno wrote to Vasilyev's deputy. "You will have understood that this is uniquely about politics."
Questioned by Mediapart, Wigno said: "When an intervention of this sort is described as 'politics', it is no more and no less than a misuse of language while talking about media strategy."
Gifts to top officials: Wine worth several thousand Euro
At the end of every year, the clan around Rybolovlev also dispatched presents to the Monaco elite. In November 2011, in an email entitled 'Christmas presents', Bersheda corresponded with a Rigmora staff member about a list of ministers, civil servants and parliamentarians who should receive a present from 'DR'. The Rigmora employee wrote: "We offer very good wine to the men, and Champagne and chocolate to the women."
The list was passed on to Bersheda by Belgian businessman, Willy de Bruyn, a board member of AS Monaco. De Bruyn, a Monaco resident close to Prince Albert, had been introduced to Rybolovlev by Bersheda in 2011, and was reportedly the go-between for Albert and the Russian when he sought to settle in Monaco. He has remained a devoted ally of Rybolovlev and his entourage.
This list contained eight names. These included then prime minister - called Minister of State - Michel Roger and three members of government; interior minister Paul Masseron, finance minister Marco Piccinini and social affairs minister Stéphane Valeri. The remaining four were civil servants: the captain and inspector with the Monaco police, who was in charge of visa procedures at the French embassy, as well as the head of Monaco's public employment services. The names of the prime minister and his three ministers were underlined, and Bersheda wrote that, for them, the gifts of wine must be "VERY good (not just good)".
Bersheda also ordered that "good wine" should be sent to the then president of parliament, Jean-François Robillon, and his cabinet chief, Jean-Sébastien Fiorucci.
Questioned by Mediapart, a spokesperson for Monaco's royal palace said that the "reception of gifts of courtesy, regulated by law, has never led to disrupting the proper functioning of the services of the State."
Monaco law stipulates that public servants cannot "accept, directly or indirectly, gifts, favours or any other advantage, during the exercise of their responsibilities, susceptible to influence, or appear to influence, the impartiality with which they must carry out their mission of public service". However, the law does allow for an exception "on the occasion of traditional events such as… end-of-year festivities", when public servants may "receive customary gifts of courtesy or hospitality".
"It is an old tradition in Monaco to send gifts for Christmas to one's friends and relations, such as delicacies, Champagne and wine," Willy de Bruyn told EIC network. "Don't read into this an attempt at corruption."
By 2013, the club's Xmas list extended its beneficiaries to 91, including members of the football community (French league and football federation, UEFA, FIFA) and Monegasque officials including Prince Albert II and his wife Charlene. The next year the Prince was among the "Very VIP (VVIP)" list drawn up by Vasilyev, and was slated to receive a 200g box of Beluga Caviar.
The cost of the presents is also staggering. Take this example of gift-giving which happens outside of the legally permitted "end-of-year festivities". In February 2011, Bersheda and de Bruyn organised the dispatch of fine wine to the prime minister Michel Roger and interior minister Paul Masseron. The bottles cost several thousand euro. Incidentally, this followed the rapid delivery to Rybolovlev of a Monaco residency permit.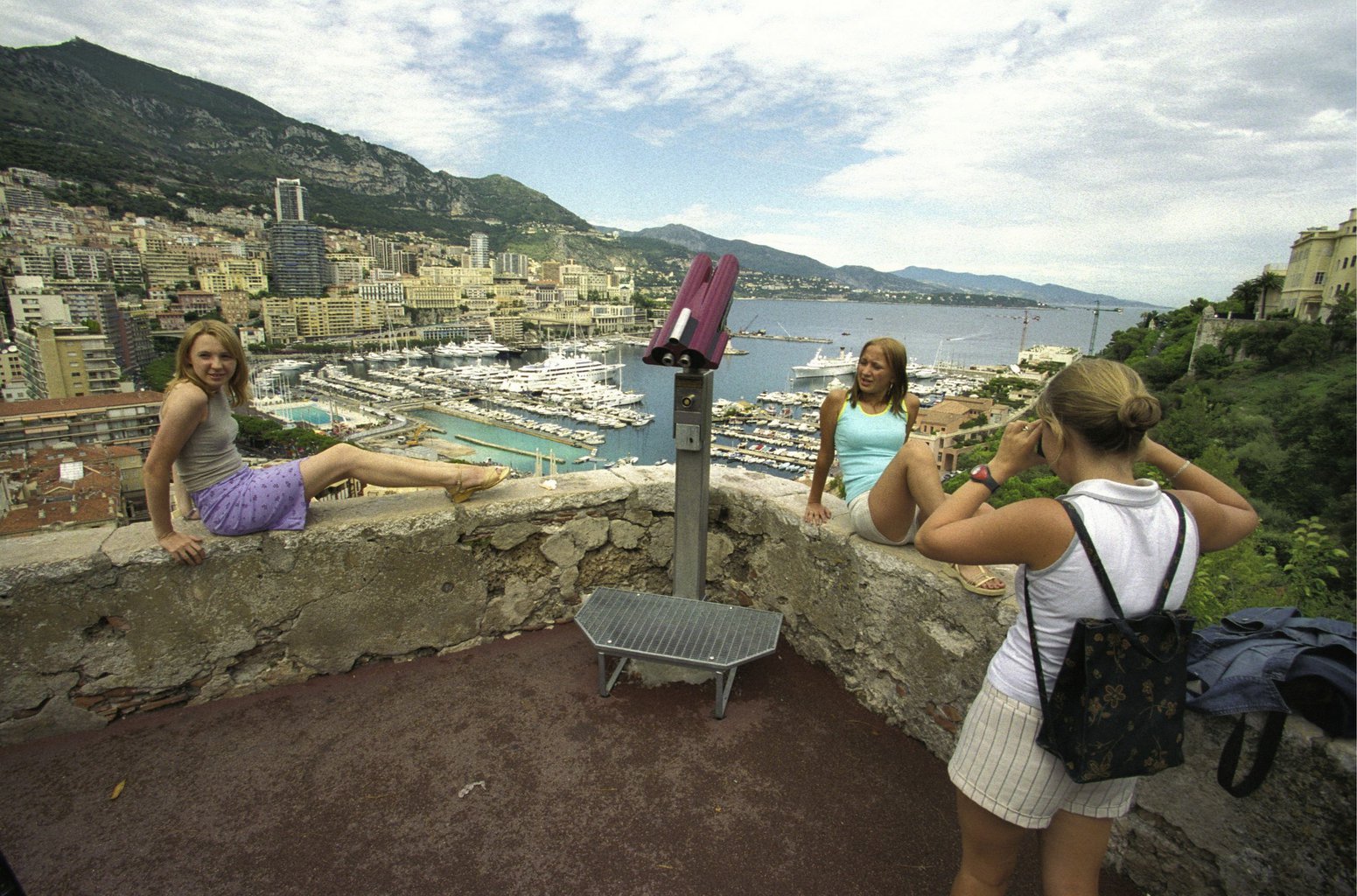 Monaco Police chief to Russian oligarch: "I assure you of my loyalty"
Four years later, on 26 February 2015, when the investigation against Bouvier, which was prompted by Rybolovlev's formal complaint, had just opened, Bersheda offered to send a samovar to the home of Monaco's police chief Régis Asso.
"Thank you Tetiana for your dispatch which very much touched my strong sensibility for Russia," wrote Asso afterwards. "Could you address my sincere thanks to Dmitry Ryboloblev." The police chief concluded with the message: "I assure you both of my loyalty and send you my warmest greetings."
Two weeks later, after Asso sent Bersheda an article about the investigation into Rybolovlev's complaint against Bouvier in French weekly news magazine Le Point, she dispatched a text message to the police chief: "Dear Régis, thanks you very much!… Indeed, we were able to obtain the freezing of assets in Singapore… but it was possible only thanks to the efficiency of your investigations! Once more, bravo, and thanks to all your team and yourself personally." Bersheda was here referring to a Singapore court's decision to freeze Bouvier's assets, in a ruling from 12 March 2015.
A secretary to Prince Albert's wife Princess Charlene, wrote to Rybolovlev on 21 June 2016: "Her Serene Highness, the Princess of Monaco, asked me to thank you most sincerely for the wonderful running shoes, sports bag and the clothes you have kindly sent. Very touched by your gesture and your consideration, Her Serene Highness will wear these presents with great pleasure."
The following month, during the World Cup football tournament in Brazil, Rybolovlev rented out a villa in Rio for 30 days (at a cost of €300,000) where he organised a grand dinner party to which Prince Albert and his entourage were invited. Asked by EIC, Albert II does not recall this event: "I barely remember having [met by chance] M. Rybolovlev in Brazil," he said.
In August 2016, Prince Albert spent a day aboard Rybolovlev's yacht anchored off the French island of Corsica. The prince made the trip by helicopter, travelling to the port of Porto-Vecchio accompanied by a bodyguard. That evening, he returned to Monaco with Vadim Vasilyev and Stéphane Morandi, a close acquaintance of Albert, who runs an audio-visual production company.
"I have never spent several consecutive days with Mr Rybolovlev. It has always been one-time meetings," Albert II told EIC. The Russian oligarch, who goes every year to the July bull-run celebrations in Pamplona, has invited him to join several times. "I did not accept to go," Albert added. "I have other things to do, but I can't always say no to everything, and you must keep a good relationship with these kind of people."
Jobs for the Royals and Police
The Rybolovlev clan used employment opportunities as a tool for facilitating good relations with the police. Monaco police chief Régis Asso asked Bersheda for a personal favour. "I am sending you, a little late, the CV as indicated to you of the youngster [name withheld] and would be very grateful to you if you could give him an appointment. He is the son of my Russian teacher," wrote Asso on 16 July 2014. Asso, who served in the police force for 36 years, used his professional email address to make the request.
Bersheda immediately forwarded this to Vasilyev and another staff member at Rigmora. She wrote, that she had "met [the chief of police] one month ago in the street and he told me that a son of his Russian teacher was a student in computer studies seeking a job or an internship and that he would really like to help him." The problem for Bersheda was that: "Mr Asso asked me if there was a place for him in the family office".
There wasn't. But not because the appointment would be unseemly. The Rybolovlev clan found it unthinkable to allow someone with such close connection to the police chief to be admitted into the heart of Rybolovlev's business operations. Bersheda instead asked Vasilyev whether the boy "could be useful to the [football] club?"
Vasilyev wrote to the club's human resources director stating that the club didn't need an extra person in IT, but also suggested the young man could be given a short-term contract for two to three months.
In the summer of 2014, Vasilyev received another employment request, this time from Louis Ducruet, the son of Prince Albert's sister, Princess Stéphanie. Born in 1992, Ducruet, who had recently finished his sports management studies at the University of North Carolina, was seventh in line to the Monegasque throne. At Vasilyev's request, the AS Monaco communications director, Bruno Skropeta, prepared a note explaining that Ducruet "wants to become an agent of football players in the future (and bring Asians to Europe)." He continued: "Or simply work in the field of football. He is an enthusiastic supporter of AS Monaco." Skropeta added that the young man had "a very good relationship with the prince."
After Ducruet finished an internship at Monaco, in the summer of 2015, Vasilyev requested from the club's general secretary Raphaël Locatelli that Ducret should be given a "one-year contract as a scout, salary 3,000 per month". Ducruet worked on identifying new professional players and, in April 2016, presented a project for the club's expansion into the Far East. Vasilyev personally made sure his contract was renewed in October 2016 and again the following year.
Not all the hirings went so smoothly. On 4 April 2015, Paul Masseron, Monaco's interior minister - known under the formal title 'councillor', as assigned by France - officially retired from his post. He was immediately taken on by AS Monaco as an "advisor" to Dmitry Rybolovlev.
As a minister, Masseron was the boss of the operations that investigated Rybolovlev's complaint against Yves Bouvier. "There is every reason to think that […] Paul Masseron would have been regularly kept informed of the course, progress and developments of the enquiry led by the investigators," commented Judge Levrault, during the questioning of a Monegasque magistrate.
Levrault added that there was reason "to note the existence of a disturbing concomitance between the recruitment of Paul Masseron within the club, in particular for a post that supposed an undeniable proximity with Dmitry Rybolovlev, and his previous and recent responsibilities for which would have had knowledge of the development of a judicial investigation in which the staggering financial stakes directly concerned [Rybolovlev]."
The case of Masseron was more troubling because, when he was minister, he was close to the Rybolovlev clan. When AS Monaco was secretly preparing to recruit Colombian striker Radamel Falcao from Atletico Madrid at the beginning of 2013, there was an exchange of emails that illustrate how the club's management counted on his services to settle a tax arrangement. The aim was to organise Falcao's arrival in Monaco for June, before the beginning of his employment by the club, so the player could justify a claim at the end of the year to have lived in Monaco for more than six months and therefore benefit from the country's zero tax-rate for residents.
On 6 February that year, Vasilyev wrote to Filips Dhondt, an employee in Rybolovlev's family office Rigmora and AS Monaco, to explain the problem. Dhont replied that "inside the club there is a know-how about that […] It could be also be interesting to ask for a meeting with the interior councillor, Mr Masseron. He comes to all the home games, he's a true partisan and supports the club in every manner possible. I think that would be a more discreet way of managing things rather than beginning by discussing with the people of the Monaco administration about this specific case." Vasilyev replied: "I am sure that the minister who you mentioned will help speed things up."
Confronted by EIC, ASM stated that "Mr Masseron was hired for a part time position from April 15 to June 30, 2018. His mission consisted, among other things, to be the representative of the club with other competing clubs and with officials regarding national and European competitions."
The recruitment of the former minister to the service of Rybolovlev caused concern for lobbyist David Wigno. As French weekly Le Journal du Dimanche revealed in July, Wigno sent a text message to Bersheda on 19 April 2015, in which he warned: "We didn't talk about it but the story about Masseron is extremely bad for DR." He added: "Just between us, it's really incredible that in Monaco this type of arrangement is proposed by the minister, who is himself detested… it's a bad operation and the press risks saying that at the time of the B [Bouvier] case, Mr R [Rybolovlev] recruits a former prefect. I know them in France. They will inevitably go over the top."
Paul Masseron has since been indicted by Judge Levrault. He benefits from the presumption of innocence. Questioned by EIC, he stated: "I assert that I have committed no reprehensible act."
Tipping off the Superintendent
Apart from the ministers, civil servants are also caught up in the scandal. As Mediapart already revealed in August 2017, several mobile phone text messages show that Bersheda was in regular contact between January and September 2015 with Christophe Haget, chief superintendent and head of the Monaco police criminal investigation department, as well as his deputy, Frédéric Fusari. Both men were in charge of investigating the complaint against Bouvier lodged by Rybolovlev in January 2015.
It was Bersheda who, on 23 February 2015, alerted Haget and Fusari to the imminent arrival in Monaco of Bouvier, who was arrested two days later. "He will come on the 25th [of February], in the morning," Bersheda wrote to the two men. "That's certain. Plan A should remain in place. Call me back when you can please." Haguet replied the following day: "Very well, I'll call you back from the department."
After Mediapart published these emails in August 2017, the two policemen stated that they would take legal action, which they finally did not do. Bersheda and Rybolovlev filed a complaint for libel. Mediapart states it will show elements of proof and demonstrate its good faith in front of the tribunal.
On 26 February 2015, after the arrests of Bouvier and one of his associates, Tania Rappo, superintendent Haget assured Bersheda that he was working to prolong the custody of the two and suggested that he and Bersheda "see each other at around 10 o'clock [the next day] to touch on all the points in the file". This is a violation of the rules regarding the secrecy of an investigation.
Rybolovlev had demanded that the two officers kept him personally informed about the case. On 24 February 2015, Bersheda sent Fusari a request from the oligarch. "He also wanted to talk to you by conf call if we don't see each other tonight… Is that possible? For example around 17h15-17h30?" wrote the lawyer. Fusari replied: "Around 17h30."
On 2 March she wrote again to the officers: "I hope you had a good weekend. Will you be in the office today? DR would like to pass by to see you to have an update and discuss what's next before his departure tomorrow from MC [Monaco] for one week. Thanks in advance."
Clan involvement in drafting Monaco law
Through its privileged status in Monaco, the Rybolovlev clan became directly involved in the preparation of a Monegasque law. In 2011, the government and national council - which is the parliament - launched reforms designed to heighten Monaco's attractiveness as a fiscal haven by the sea.
According to several emails EIC has seen, Tetiana Bersheda was directly involved in drafting a part of the text that concerned the legal status of Monegasque-based trusts, which she undertook in close collaboration with Jean-Sébastien Fiorucci, director of the cabinet of the president of the national council.
The issue was of considerable importance for Rybolovlev, since he was engaged in a bitter divorce battle with his wife Elena in the Swiss courts. At one point it looked as though the potash oligarch would have to pay €4 billion in a settlement. That was in 2014, when, in the first ruling on their divorce, Swiss magistrates ordered that Elena was to receive half of the assets owned by her husband, which were contained in Cypriot trusts.
That decision was overturned in a ruling the following year after the Swiss magistrates decided that under the terms of the Hague Convention on Laws Applicable to Trusts, the law is applicable in the country where the trust is based. In Rybolovlev's case, this was Cyprus.
But in 2011, in Monaco, a group of legal experts were working in coordination with Fiorucci to bring the country's laws regarding the territorial status of foreign trusts in line with the Hague Convention. This seemed to be the reason that Rybolovlev and his entourage were so interested in the reforms.
On 10 October, Jean-Sebastien Fiorucci sent an email to Bersheda with the full details of the proposed new laws governing trusts, which was marked as "confidential." Fiorucci, who was close to the Rybolovlev clan, wrote that the propositions "bode well for better things".
"As I had let you understand, it seems to me that the timing and the modus operandi appear to bear fruit," added Fiorucci, who seemed to be referring to a concerted strategy mapped out earlier with Bersheda. He continued: "Of course it's understood that all that remains to be confirmed, but you can inform your client that I will personally continue to make this dossier progress forward, which in itself is the best guarantee that it reaches a conclusion."
One month later, on 1 November 2011, Fiorucci sent Bersheda a new version of the draft law. She then added a message: "Following our telephone conversation yesterday, please find below the comments received from professor Jonathan Harris on the draft law of October 31st 2011." Harris QC is a British lawyer who notably took part in drafting legislation to protect assets held in offshore structures in Gibraltar and the British Virgin Islands. Fiorucci sent Bersheda his "thanks" for the "indications".
Contacted by EIC, Fiorucci did not answer. Tetiana Bersheda has been indicted by Judge Levrault and benefits from the presumption of innocence. Contacted by EIC, she refused to answer our questions and stated that she "did not take part in any illicit activity and in any activity breaching the duties of my profession."
The draft legislation was finally passed by the Monaco government to the national council on 11 June 2012. The text was incorporated into a larger draft legislation entitled 'Draft law on the modernisation of economic law' which was presented for debate on 1 July 2013.
After a lengthy procedure, the legislation was finally adopted on 22 June 2017, and presented as a "liberal" approach with the objective that "residents must have at their disposal legislative points of reference which are as close as possible to those that they have in the country of their nationality." The rapporteur for the new legislation underlined that, "In bolder terms, it is about making sure that residents in the principality be as if they were in their country of origin."
The goal had been achieved.


---

Opening picture: Prince Albert II and Dmitri Rybolovlev celebrate winning the French Ligue 1 at Stade Louis II on May 17, 2017 in Monaco. Photo by Jean Catuffe/Getty Images via Guliver