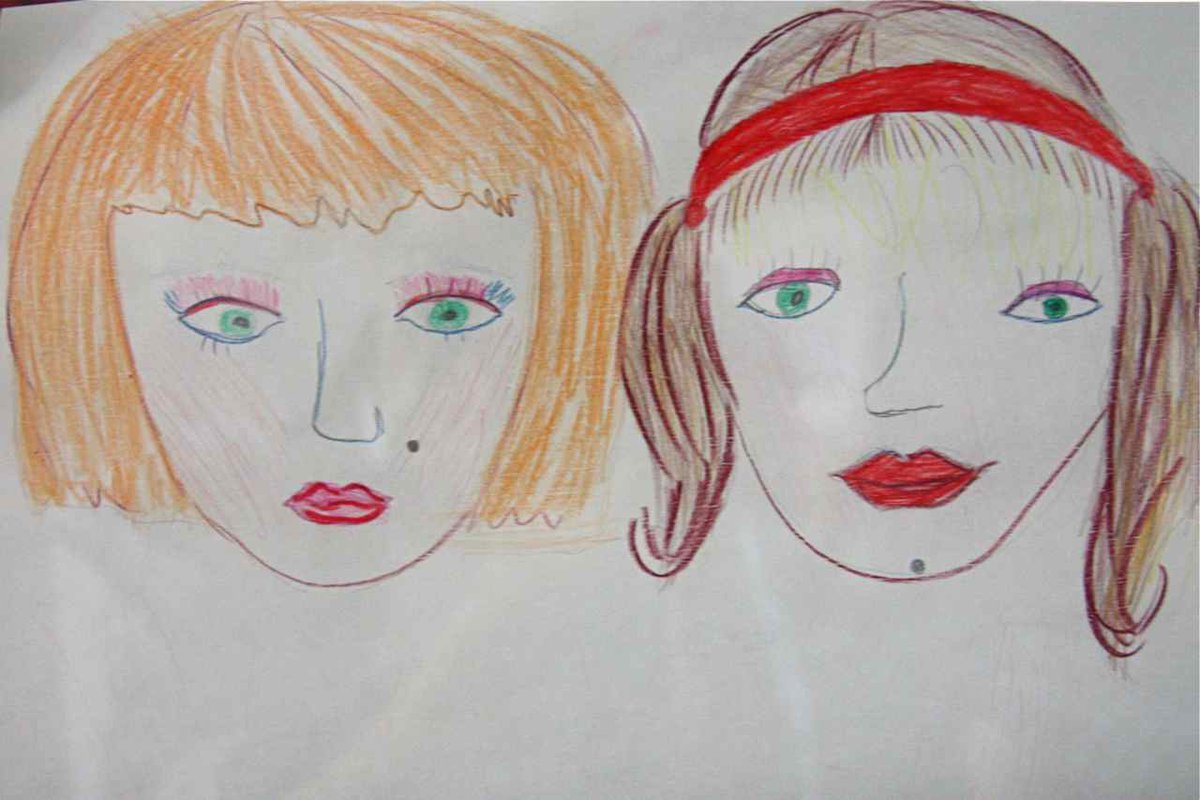 Mother and daughter - pictures by children of HIV parents in Moldova


I meet Svetlana in a cafe in central Kyiv. She is 38 years old and a month away from giving birth to her first child.
"Finding I was pregnant was very sudden," she says.
A sales consultant in a clothing shop, from 1994 until a few months ago, she injected a Ukrainian form of heroin, shirka, which she made in her kitchen or bought in syringes from dealers.
Four times a day, she used the mixture of home-grown poppies and chemicals, including at work. Her husband, an electrician, was also an addict.
After she discovered she was pregnant, she took an HIV test, which revealed she was positive for the virus.
She pauses and leans back.
"I thought my life had stopped," she says, dragging her fingernails across her arm, to simulate slashing her wrists.
When she consulted a female gynecologist in a local hospital for a check-up, the reaction of the doctor - who knew Svetlana's history - was immediate:
"You should abort the child," she told her.
But after searching for more information on the rights of users, she gained help from staff at a local organization, Convictus, who informed her that she could give birth. This was allowed - and Ukraine's medical system had to support her decision.
She and her husband stopped injecting and switched to a substitute for heroin - methadone - prescribed by medics.
"I don't want to go back to shirka," says Svetlana. "Now I have a new family. I have an idea for life."
Svetlana plans to call the child Bogdana - which means 'given from God'.
Recommendations to drug users with HIV to abort children are common among medical professionals in eastern Europe.
"The feeling is the children will be born crazy, dead or sick," says Iulia Dorohova, a legal advisor at Kyiv-based NGO helping people living with HIV, Vertical.
"Women have to be quite strong to stand up to doctors," I say, "especially when they are pregnant."
Dorohova shrugs, dismissing my point.
"Ukrainian women are tough," she says. "They can stop a horse."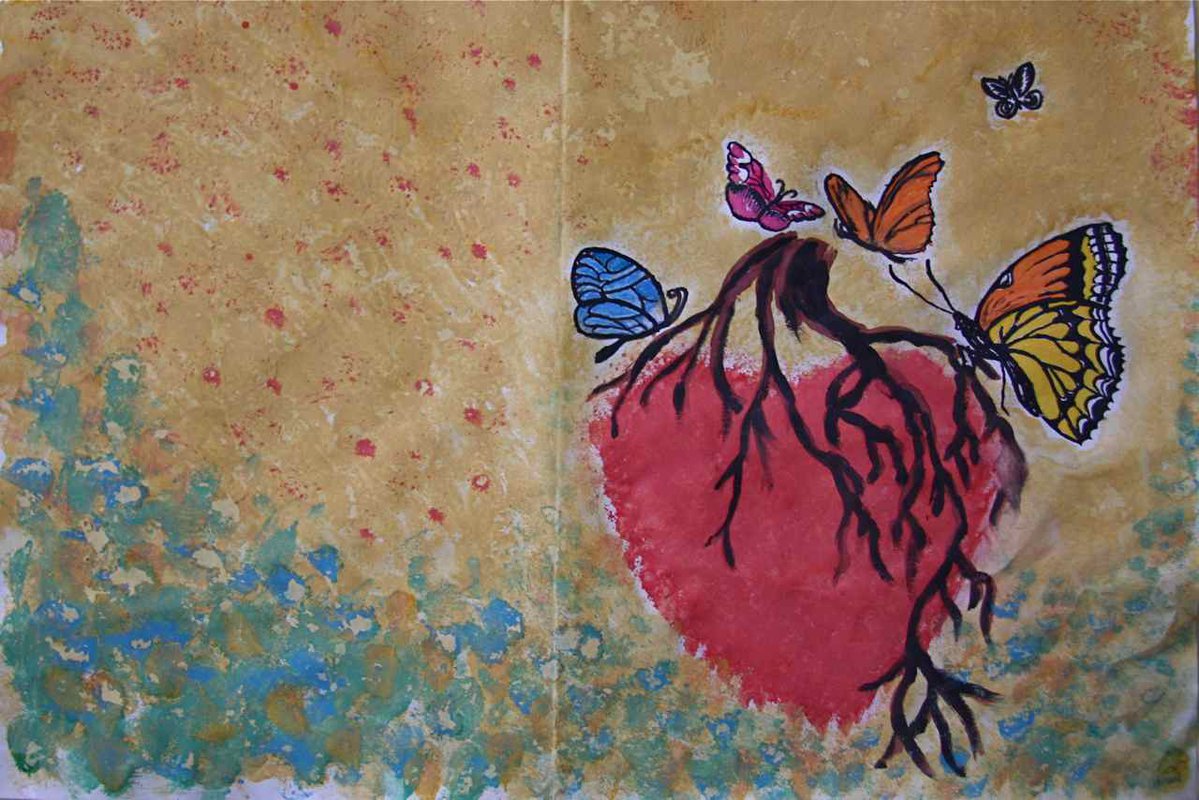 Butterflies feast on a heart - pics are from the HIV Social Centre, Chisinau

"Doctors are afraid"
Under the UN Declaration of Human Rights no one can face discrimination regarding his or her health status. Because drug addiction is classified as a health condition, users should receive the same treatment as others.
The same declaration states that every person has a right to a family. Therefore coercing women into abortion is an infringement of customary international law.
However in the medical systems in many countries in east Europe, the poor suffer because they can't pay bribes to doctors and nurses for care which should be free at the point of access.
Drug addicts suffer because health workers believe they have created their own problems.
Meanwhile HIV carriers suffer even more because medical staff are afraid of catching the virus, due to a lack of understanding of its behavior.
Women from these demographics face even further prejudice because there is a prevailing assumption that a woman should be more responsible for her well-being than a man.
"In the medical system, HIV cases and drug addicts often have to stay in the queue," says Ala Iatco, deputy at 'Youth with the Right to Live' organization, Moldova. "For women there is more stigma."
It is rare that doctors force women into abortions, but suggestions for termination seem to be a common in Moldova, Ukraine, Belarus and Russia.
"In east Europe women who use drugs, especially those with HIV, often face discrimination during and after their pregnancy," says Olga Byelyayeva, technical support and information program officer at Eurasian Harm Reduction Network. "In Ukraine, for instance, this problem is rooted in the legislation - according to the pregnancy protocol, drug users are being officially recommended to have an abortion."
In Balti, Moldova, HIV carrier Maria already had a healthy daughter when she was three months' pregnant with a child suspected of having Down's Syndrome.
"The doctors told me to have an abortion," says the 35 year-old. "A commission of medics convinced me I would give birth to a monster child. They told me: 'why do you want to condemn the baby?' But I gave birth to a perfectly healthy child."
Moldovan Human rights group IDOM's head of litigation Natalia Mardari says the key is changing the mentality of medical staff to respect the rights of people with HIV. Many doctors and nurses fear touching with people with HIV. In orthopedic surgery, doctors often refuse care to HIV patients, because interventions require heavy contact with blood.
"When people have HIV, some doctors say 'we can't do anything' - they are afraid of surgery," says Mardari.
Medical staff will often tell carriers to stay in a corner in the waiting room, far away from other patients.
There is also little respect for confidentiality. Moldovan ex-drug user Maria says that when she was in the hospital, a nurse asked her how she contracted HIV. "I told the nurse: 'when you come to consult me, you shouldn't be looking through my underwear'."
A major problem is that medical care systems in these countries are under massive pressure.
In Moldova the system suffers from doctors leaving to work abroad for higher salaries and a lack of financing from central Government.
Meanwhile Ukraine's state apparatus faces economic collapse, endemic corruption and war and both countries suffer from poverty.
Therefore first to face prejudice are drug users and HIV carriers, because wider society views their conditions as the product of indulgent lifestyle choices.

"No money, no funny"
Bribery is widespread in the medical systems in ex-Communist nations, which is made more acute for those with HIV.
I meet women who have sold all their gold to pay for lab tests, which should be free under state healthcare, or who bribed doctors with chocolate and cognac for laparoscopic surgery.
Kyiv-based Tatiana never used drugs. When she was seven months pregnant she had an HIV test, together with her husband. Both found out they had HIV and she had cancer of the cervix.
When the son was three months' old, she went to a specialist hospital in oncology to treat her cancer.
The doctors delayed her operation.
"They told me they do not have the drugs nor a place for me to stay," Tatiana says.
"When she came in to the hospital, she was treated like a 'white woman'," adds legal advisor Iulia Dorohova, who observed her case, "but as soon as they found out she was HIV, she was treated as rubbish."
But when Tatiana's mother began to pay off the doctors in cash, she received attention.
To secure a consultation, her mother would come to the hospital and put 500 Hrvnia (about 25 Euro) in the pocket of the doctor's lab-coat.
However one time she only had 300 Hrvnia (15 Euro). As per normal, she placed this amount in the doctor's coat.
A minute later the doctor returned, disgusted, and threw the 300 Hrvnia into the woman's lap.
It was too small an amount.
"The doctors want money," says Dorohova, rubbing her fingers. "No money, no funny."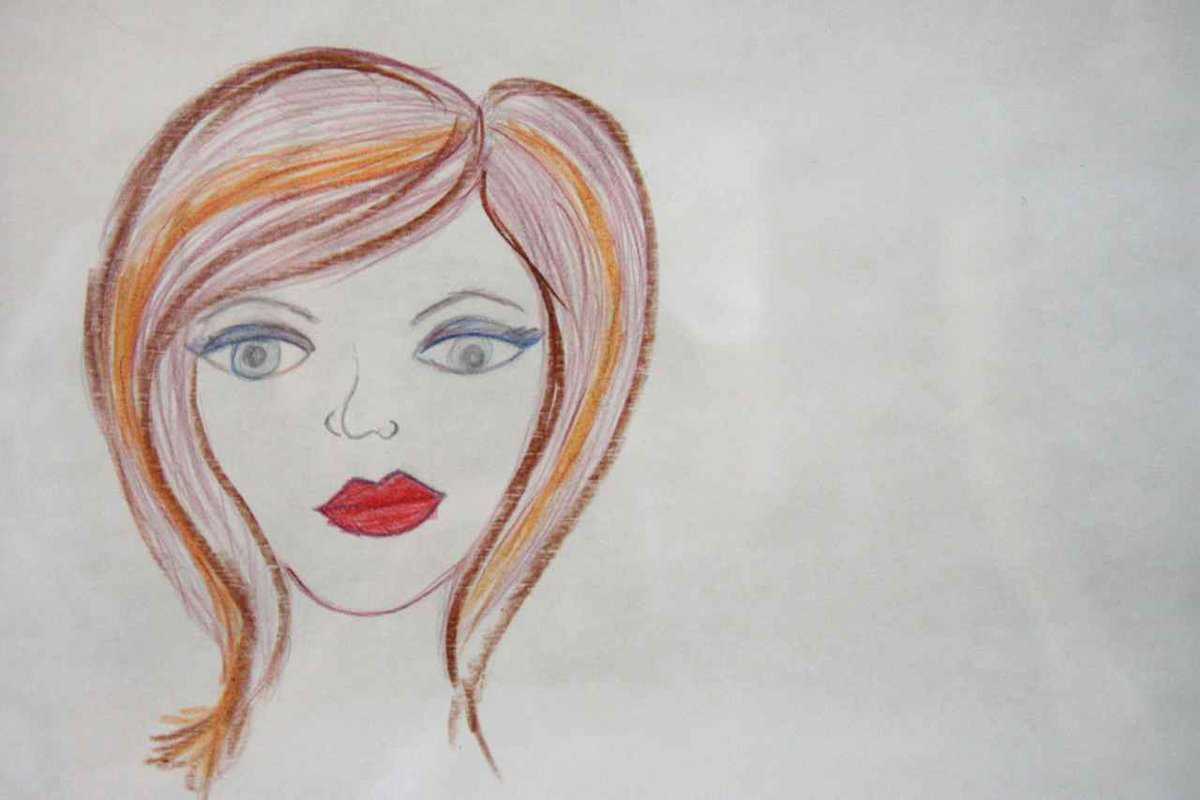 Portrait of a mother with HIV by her daughter


"They cut me and sewed me up like a dog"
Not only HIV patients face discrimination, but also drug users with Hepatitis C, a highly infectious blood-borne virus which damages the liver.
29 year-old drug user Larisa from Balti, Moldova, recently had an ectopic pregnancy.
"I didn't know I was pregnant," she says. "I prepared for the operation. I was on the operating table, where a nurse told me: 'tell me about your sickness'. I told them I had Hep C. She shouted this information to everyone in the hall of the hospital.
"They saw the tracks on my arm and their attitude changed. They cut me and sewed me up like a dog.
"When I stayed in the hospital, I prayed that they would give me pills so I could sleep. But when I asked the doctor for medication, he told me: 'All those drugs you took weren't enough, you want others?'"

"Only after six months could I feel she was my baby"
When drug users and HIV carriers give birth, a major problem is the attitude of medical staff to the new mothers.
"In the centre when I gave birth, no one cleaned," says Maria from Moldova. "With the child, no one helped. They told me: 'you are a mother with experience, carry this out alone'. They make a fool out of you when they discover you have HIV."
In Ukraine, all pregnant female drug users reported discrimination during and after labor, among interviews for an EU-funded report in 2012 'Violation of the right of female drug users to access to medical and social services'.
One of the most shocking aspects of this study were examples of doctors asking female drug users to put their babies up for adoption.
Many drug using women give birth prematurely and medical staff often prevent them from seeing their newborns in the hospital.
Detailed in the report, Tetiana from Kyiv bore her baby at 28 weeks. The baby spent six months in an incubator, where the doctors saved her.
"I was not allowed to see her," she says. "They were afraid of me because I was a drug user. They found various excuses. They said: 'You do not feed her? Then why do you have to be with her?'.
"I did not see my baby because they wouldn't let me in her room for six months. I brought in medicine and milk. Only half a year after her birth, could I have her in my arms, hug her and kiss her, and feel that she is my baby."
---
Thanks to Oxana Greadcenco, Elena Gutanu, Irina Titica, Lina Vdovii, Ilie Cazac, Inga Malisauskaite, Erika Matuzaite and the staff from the HIV Social Centers in Balti and Chisinau for help with this article
This article was financed with the Award for Best Initiatives of European Online Investigative Journalism, Robert Schuman Centre for Advanced Studies (European University Institute, Florence, Italy) and supported through moldova.org by 'Fortification of the independence of online mass-media in the Republic of Moldova through the transfter of Know-how from the EU' - with support from the 'European Partnership for Democracy' and financial resources from the 'National Fund for Democracy' (NED).