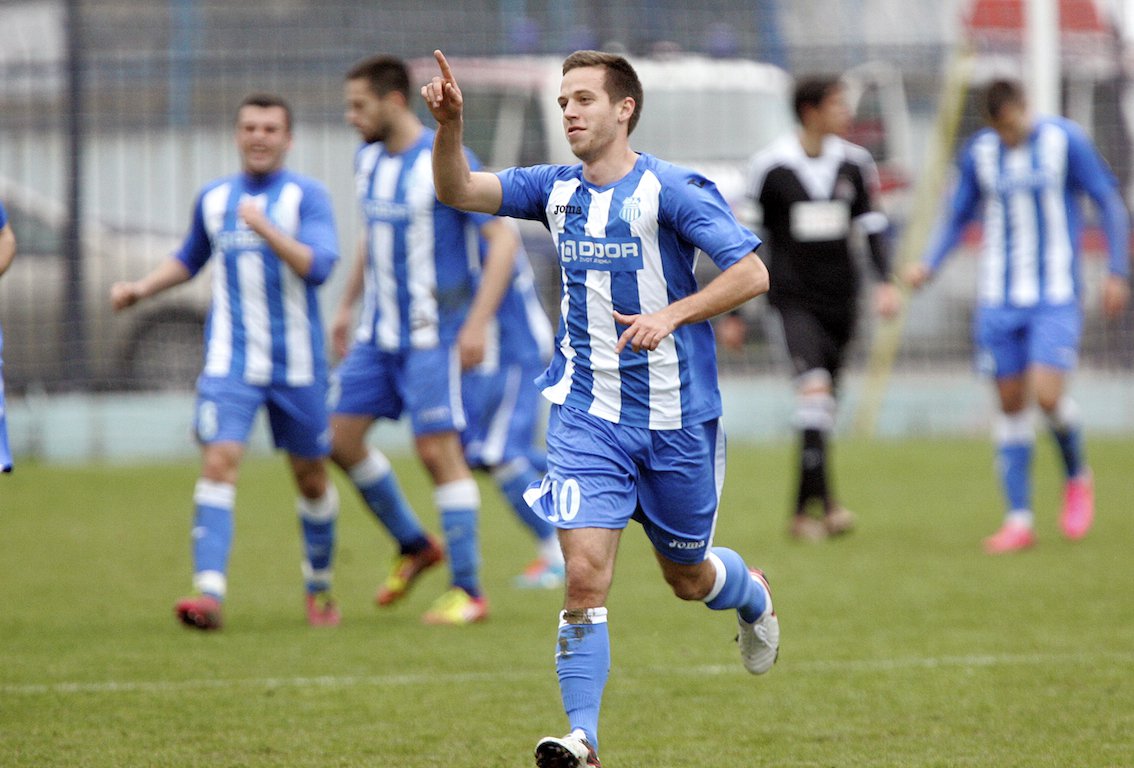 OFK Beograd versus Partizan: Marko Pavlovski

On 1 August 2013, Serbia became U-19 European Championship winner for the first time in their history. They beat France 1-0 in the final. That summer night in Marijampole, Lithuania, midfielder Marko Pavlovski (now 22 years old) had the honour to be the first one to raise the trophy above his head.
He was the captain of Serbia, a creative midfielder who grew up at OFK Beograd academy from the age of eight. A few days after the final, his club president Zvezdan Terzic, told the media in Belgrade that no player at his team is represented by an agent.
At the end of that month and away from the public knowledge, Marko Pavlovski was already an Apollon Limassol player.
As in the previous cases, the player signed a ghostly four year contract with an annual income of 50,000 Euro (ten instalments of 5,000 Euro each) on 28 August 2013.
Two days later, Pavlovski moved to FC Porto on loan for the 2013/2014 season. According to the contract he signed under the supervision of the brother-in-law of Terzic, agent Nikola Damjanac, his salary increased to 7,500 Euro per month.
Apollon received 120,000 Euro and offered the Portuguese club the option to purchase 90 per cent of the Serbian's economic rights in a complex layout over a three year period. Porto had three successive purchase options for a total of 4.5 million Euro
Apollon included a "refusal clause" that would have forced Porto to sell the player for ten million Euro to any club offering this amount of money. The clause is tricky.
One example: had Porto rejected a ten million Euro offer from rivals Benfica, they had to pay Apollon this amount multiplied by the Apollon share in Pavlovski at that moment. Depending on the moment the offer had come, the mandatory payable fee would have been between 11 and 15 million Euro.
Pavlovski didn't play for FC Porto's first team. He was included in FC Porto B squad and played only eight games in the Portuguese second league. Still, FC Porto kept him for one more season. This time, the loan fee due to Apollon increased to 150,000 Euro and so the player gross monthly wage to 8,500 Euro. His playing time increased during this second season in Portugal but FC Porto apparently declined to purchase the player.
After two years at FC Porto B, the captain of the U-19 European Championships winning team from 2013 came back to Apollon only to be loaned out again. On 27 July 2015, Apollon lent the player to Belgian first division side (now-called) Royal Excel Mouscron for the 2015/16 season '"free of charge".
The Belgian club was just being bought by an "investment fund" fronted by Israeli superagent Pini Zahavi.
But Pavlovski will soon be on the move again. Six months and only three games later, OFK Beograd borrowed his wandering son from Apollon until the summer of 2016.
At the end of that period, Pavlovski signed for Croatian RNK Split. TransferMarket announced him a free agent, but according to FC Porto internal documents from January 2016, the player was still bound to Apollon by contract until the summer of 2017 at least. The relationship is complicated.
FC Porto had the right to buy percentages of the player in consecutive steps: 50 per cent in April 2015 for two million Euro Euro, 20 per cent in April 2016 for one million Euro and another 20 per cent for an additional 1.5 million Euro.

---

Main story on the Paper Player of Cyprus here
#FootballLeaks