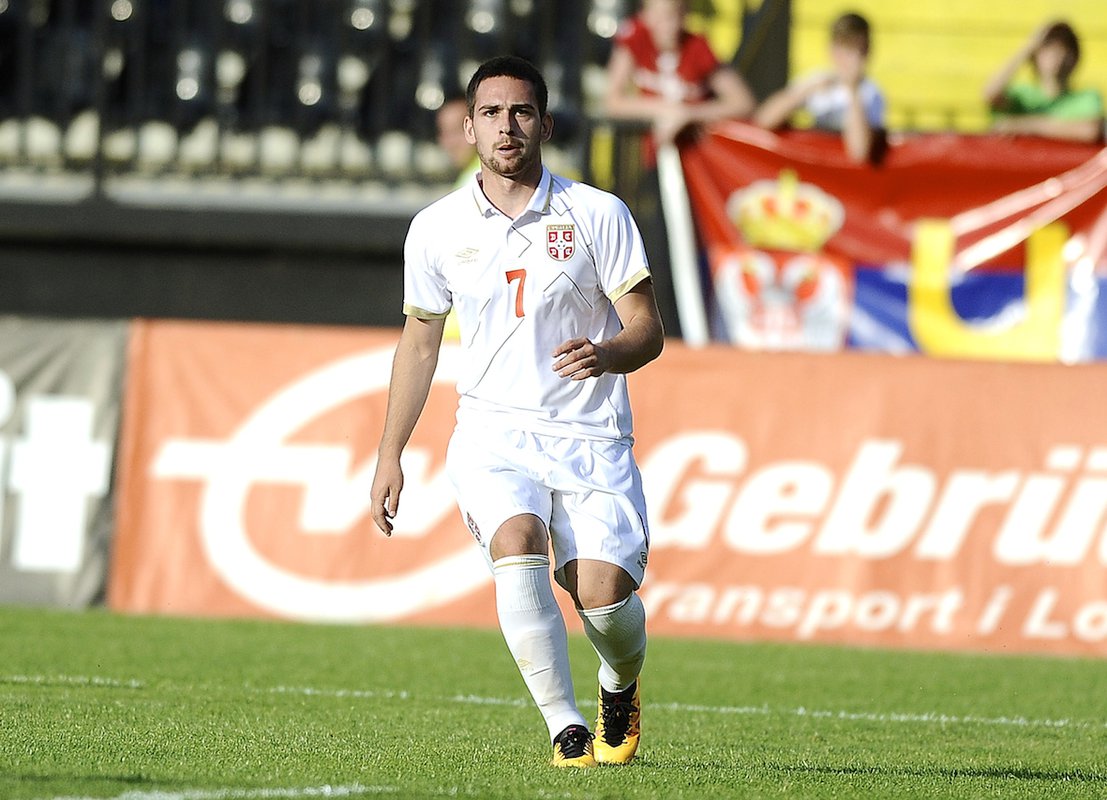 Andrija Zivkovic: unaware he was sold to Apollon, now fully conscious of his move to Benfica

In July 2016, media in Cyprus published pictures with the Cypriot club Apollon Limassol's president Nikos Kirzis and the Brazil and Barcelona forward Neymar. They were spending their holiday in Las Vegas with a common friend: Israeli superagent Pini Zahavi.
While the trio was partying in Vegas, another Serbian talent left Belgrade for Benfica after months of quarrel.
Andrija Zivkovic (now 20 years old) was a hot prospect raised by Partizan's renown academy that was sold abroad leaving his formative club with almost nothing.
Zivkovic is known as the "Serbian Messi". But instead of a call-up from Barcelona, he had one from Apollon.
Back in July 2014, Apollon Limassol secretly bought 50 per cent of the economic rights of this talented winger for 1.2 million Euro from Partizan, leaving the Serb club with only 25 per cent of the rights.
At that time, Zivkovic himself did not even know that this transaction was taking place.
The contract also included a controversial "friendly" clause to Apollon: it stated that Partizan will grant to sell the player to a third club "subject to an offer to purchase the player and to employ him with a minimum amount of 400,000 Euro net per year". Had Zivkovic refused to sign for this third club, Partizan would have been forced to pay Apollon half of the amount offered for the player purchase.
Let's put it like that: had a third club offered six million Euro for Zivkovic, but the player refused their terms, Partizan had to pay Apollon three million Euro. Just for doing nothing. This clause was deemed "criminal" by Serbian lawyers contacted by the media in Belgrade.
The situation then went out of control. The Partizan Belgrade president who agreed to sell this hot prospect under these conditions departed the club, and the new board put pressure on Apollon by slipping the contract to the press.
Still, Apollon had a firm contract signed by Partizan officials and they were not prepared to lose the player. Zivkovic was pressured by the club to leave, he stubbornly refused to transfer and was subsequently sent to train with the B team, Teleoptik Belgrade.
Meanwhile, soon after 2016 New Year's Day, Benfica president Luis F. Vieira received multiple emails from a "socio" - a fan that is paying his annual fee to the club - telling him:
"Zivkovic is worth every penny invested in him. It would be an enormous pride and an enormous motivation for all the fans and the players to sign this enormous player".
After some unanswered emails, Luis F. Vieira decided to disclose the situation to the Benfica fan: "We are on top of him. We can reach an agreement if his father drops the numbers".
In other words, if his father lowers the price.
"It will bring us an enormous joy," the ecstatic fan responded.
In July 2016, he had every reason to be over the moon. The 19-year old Andrija Zivkovic signed for Benfica for an unknown fee. The Portuguese media wrote about a figure of four million Euro in "commissions and signing on fees". Journalists at Portuguese sports journal Record announced the transfer fee: nothing.
This is bizarre. According to a clause from the contract between Partizan and Apollon, the Serbian club "was entitled to receive an additional payment, equal to 10 per cent from Apollon's net profit, of any sum above four million Euro to be received as consideration for future transfer of the rights over the player".
With Zivkovic's transfer to Benfica allegedly being completed without any official fee, Apollon appears to have no profit to share with Partizan.


Main story on the Paper Player of Cyprus here

#FootballLeaks