At 3.45pm on 17 October 2018, Matteo Salvini, Italy's interior minister and head of the country's ruling far-right Lega party, landed at Moscow's Sheremetyevo airport. He then travelled to the Lotte Hotel, a 5-star establishment in the west of the city, where he was scheduled to speak at a conference on Italian-Russian business cooperation.
Among the conference's 800 delegates were Russian politicians and representatives from two of the countries' biggest companies Gazprom, Lukoil and Rosneft, alongside Italian multinationals Leonardo, Ferrero and Eni and dozens more. Salvini came at the invitation of the head of Eni's Russian office, Ernesto Ferlenghi, who organised the event in his role as president of Confindustria Russia, a non-profit designed to assist Italian investment in Russia.
Over the next few days. Salvini gleefully posted pictures of himself on social media at meetings with businessmen, politicians and even Russian security figures, while calling for an end to EU sanctions against Russia.
Appearing in several of Salvini's posts was a man called Gianluca Savoini, a Salvini long-time fixer and former spokesperson for Lega. Today, Savoini runs the Lombardy-Russia Cultural Association, established by Lega, which pushes a far right agenda in Europe.
Stories ran in the Italian and western media about Savoini's role at these high-level meetings, but neither Lega nor Savoini provided much information beyond Savoini's claim that he was a member of Salvini's staff.
His trip to Russia was more than staff support. The day after the Confindustria Russia conference, on 18 October, Savoini attended a secret meeting in Moscow's Metropol Hotel overlooking Russia's iconic Bolshoi Theatre. Together with lawyers appearing to talk on behalf of Russian and Italian energy companies, Rosneft and Eni, he hatched a plan to siphon millions of euros from a gas deal thought to be worth tens of millions, and funnel it into Lega with the purpose of financing their upcoming European elections this May.
Eni would purchase three million tonnes of diesel from Rosneft, at a discount of four percent below the recommended price. The cash difference – amounting to up to €3 million - would go not to Eni, but to Lega.
The revelations are to appear in a new book published on 28 February titled 'The Black Book of the Lega' (Il libro nero della Lega, Editori Laterza), written by Italian journalist Giovanni Tizian and Stefano Vergine, and first serialised by Italian weekly news magazine L'Espresso, about scandals within the Lega party, its connections with mafia figures, and relationships to far right governments across the world.
L'Espress's and Tizian and Vergine's evidence that Russia is willing to provide covert funding to to one of Europe's governing far-right political parties is likely to cause a stir, with the country already facing numerous allegations that it interferes in Western democratic processes.
Hunting Russia for a diesel deal
Since the middle of 2018, Gianluca Savoini had been prospecting Russian energy companies for a deal on diesel. Before Rosneft's name was ever mentioned, he was in contact with Alexey Mustafinov, the general manager of Avangard Oil & Gas, another energy company in Russia, with little public presence. It is located in the same building as Tsargrad, a group of pro-Christian Orthodox media companies, and the Marshall Capital fund, each founded by Russian oligarch Konstantin Malofeyev.
Malofeyev, who has a history of supporting far right politics in Europe, chairs the think tank Katehon and is the founder of TV station Tsargard - both of which are conduits for the philosophy of right-wing Orthodox ideologue Alexander Dugin. At first, Mustafinov sent an offer to Savoini proposing the sale of a large quantity of diesel oil, according to L'Espresso and Tizian and Vergine's book. On 25 September Alexander Dugin met with Savoini on Via del Babuino, in central Rome, to discuss Salvini's trip to Moscow for the Confindustria conference.
Sources told the magazine and the authors that a month later, on the evening of the Confindustria conference in Moscow, Salvini met in secret with Deputy Prime Minister Dmitry Kozak in the office of Vladimir Pligin, Russia's State Duma deputy and a Muscovite lawyer, who is a former classmate of Kozak. Pligin is also the deputy chairman of the commission of the Presidium of the General Council of United Russia on international activities, and a member of Putin's inner circle. After the meeting, they had a short dinner.
Salvini, who has an active social media presence and likes to detail his daily political life, would not explain why he kept his meeting with Kozak a secret. But the following day, Savoini entered a hall at the Metropol, a luxury hotel that overlooks the Bolshoi Theater. According to Tizian and Vergine, who were present at the Metropol that day and witnessed the encounter, Savoini sat at a table with four other people: Ilia Andreevich Yakunin, a company manager close to Pligin - the lawyer who hosted the Salvini-Kozak meeting the night before, a Russian translator, an Italian lawyer and another Italian named Francesco,.
The group first engaged in small talk and then Savoini praised Salvini's "sovereignty" and his friendship with Putin and Russia. He explained Italy's geopolitical strategy: "The new Europe must be close to Russia," he said. "We do not have to depend any more on 'enlightened' decisions made in Brussels or the USA".
"We want to change Europe together with our allies like Heinz-Christian Strache [Vice Chancellor, Chairman of the Freedom Party (FPÖ)] in Austria, Alternative für Deutschland in Germany, Mrs. Le Pen in France, Orbán in Hungary, Sverigedemokraterna [Swedish Democrats] in Sweden."
The conversation then turned to an energy deal. Savoini listened as the lawyers talked through the details of a deal to sell diesel from Russia to Italy, a similar one proposed back in July by Avangard and Alexey Mustafinov. By now, Avangard was not involved, and the deal had new dimensions.
The group discussed a plan for Rosneft, an oil company 50 percent owned by the Russian government, and 20 percent by BP in the U.K, to sell three million tonnes of diesel to Italy's own state energy enterprise, Eni, to be delivered over a period of six months or one year. The Italian lawyer present at the meeting claimed Eni could buy more if needed.
They described how Rosneft would apply a four percent discount on the stated Platts Price, the main costing reference for the oil sector. The Russians now said they wanted a larger deduction: six percent. The extra two percent would be returned to them. Savoini acknowledged this would act a guarantee. "They take 400 [sic] as well ... that fuck they have to take, but it's a guarantee," he added. Eni would not pay Rosneft directly, as the money would pass through an unspecified European bank and a Russian law firm.
After 30 minutes of discussion between the Italian lawyer and his Russian counterpart, the political purpose of the deal was revealed: "The plan made by our political guys is simple," the Italian lawyer said. "Given the four percent discount, it's 250 thousand per month for one year. This way they can support a campaign," and later he added: "This is just a political matter, we want to finance the election campaign, and this is positive for both sides."
According to evidence obtained by the authors, Lega would gain $250,000 a month over a year – €3 million in total - which would be used to finance the party's political campaign during the European parliamentary elections. As the meeting ended, there remained unanswered questions, those present admitted, as to the type of diesel and the possible locations for delivery, whether Rotterdam and Novorossiysk.
There was also a concern about where the Russians' cut would end up. The Russians suggested Rosneft use the local branch of Italy's Banca Intesa and the Italians reassured the translator and Yakunin that they had a man- "he is called Mascetti" - in the bank's administration. Andrea Mascetti is the Moscow director of Banca Intesa.
Tizian and Vergine's book states that in December Savoini travelled again to the Lotte Hotel in that is not known what is discussed. Nor is it known at this stage whether the deal oil deal ever materialised. And so far Lega has stayed quiet on these and other allegations from Tizian's and Vergine's investigation.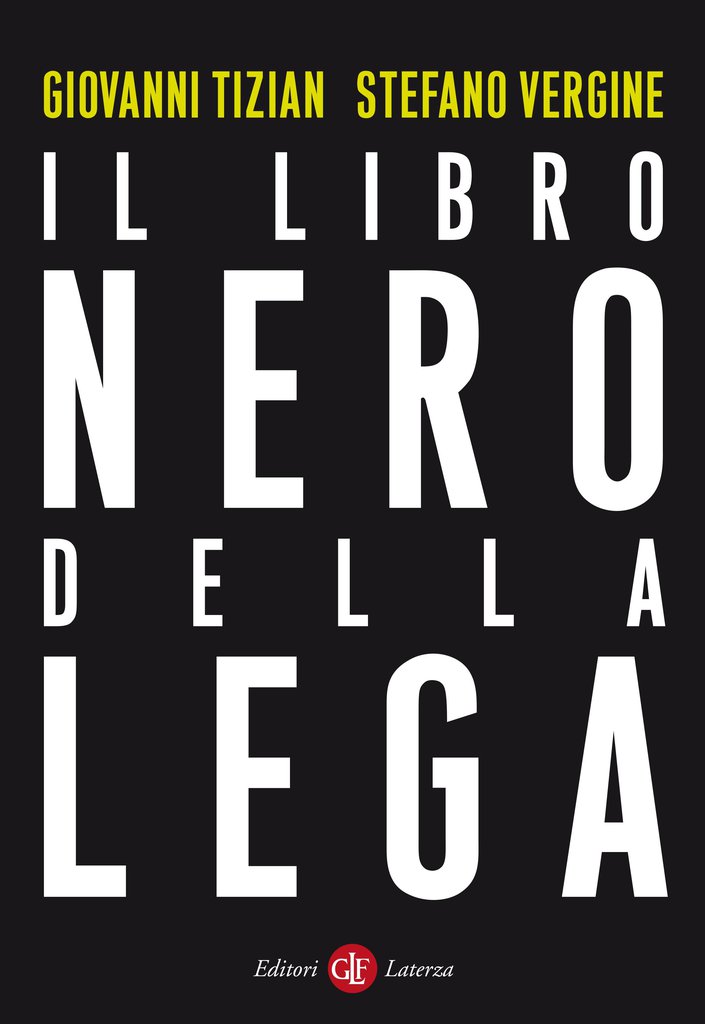 Opening picture: by Mladen Antonov / AFP/ Guliver: Italian vice-premier Matteo Salvini attends Confindustria Russia, the local branch of the General Confederation of Italian Industry in Moscow on October 17, 2018