The story has been updated to include Mr. Phua's reply.
The NATO republic of Montenegro has opened its doors to investment from Malaysian Paul Phua and his network of associates for eight years. Phua has been named as a member of Hong Kong organised crime group the Triads, according to FBI testimony.
In 2014, Phua's associates planned a secret meeting between then-Montenegro Prime Minister (now President Milo Đukanović) and Phua himself in Venice, an FBI transcript reveals. The Montenegrin Government refuses to issue complete information of the PM's whereabouts during the proposed time of the meeting.
Phua has been the owner of one of the largest online betting companies in the world, IBC Bet, according to a confession by a member of his family. IBC Bet, now called Maxbet, has been called illegal as its operations are accessible to consumers in countries where it does not hold a betting license. Over six million euros from a named company that owns IBC Bet was deposited in an account of a Montenegrin bank, owned by one of Phua's partners.
According to a report by the Qatar-based International Center for Sports Security (ICSS) seen by the European Investigative Collaborations (EIC) Network (of which The Black Sea is a member), the ICSS alleges: "Intelligence indicators point to Montenegro as the centre of an international money laundering system used by Asian [organised crime groups] OCGs to launder proceeds from criminal activities. Companies linked to Phua… are central to this."
The Malaysian poker star is also suspected of bribing San Marino officials with over €2 million to secure the diplomatic position of 'Ambassador of San Marino to Montenegro' - a position he held from 2011 until 2014. A trial will start next year.
A landmark of Montenegro on an islet in the Adriatic, the exclusive Sveti Stefan Hotel, has highly likely come under the control of Phua and his network. Phua also owns the company behind the new Maestral Hotel in Montenegro, and there are strong links between the online gambling business of Montenegro and Phua's betting site.
This is a new investigation sourced from insider information, public data and Football Leaks documents obtained by the German news magazine Der Spiegel and shared with The Black Sea, Nacional and their partners in the EIC network, made in collaboration with Montenegrin news site Vijesti.
On 14 July 2017, the sky above a bay on the Adriatic Coast was struck with searchlights, fireworks and flashing strobes bursting from an outdoor stage. Hundreds were gathering on a balmy summer evening for a night of bombast and opulence. A Chinese dragon swaggered through the multitude, acrobats in glitter and leotards bent, spun and stretched, Bosnian superstar Dino "The Wizard" Merlin serenaded the crowd, and a hostess in a long white ballgown, twice her own height, floated above the multitude, carried away by a hot air balloon.
This shameless display of affluence heralded the re-opening of the Maestral Hotel and Casino, in the town of Pržno, in NATO member Montenegro, a small Balkan country with just over 600,000 people.
The guest of honour was the Prime Minister Duško Marković, who took to the podium with an address of thanks to the investors in the hotel.
"The Maestral hotel has been recognised in Europe and beyond as one of the symbols of Montenegro's tourism," said the Prime Minister of the dominant force in Montenegrin politics, the Democratic Party of Socialists. "Today we see it in a new design, as a prestigious example of construction on the Montenegrin coast… and the best confirmation of Montenegro and its investment potential."
With 196 rooms and 18 suites, the hotel was set to become a haven for gambling and a magnet for poker enthusiasts, with slot machines, roulette, gaming tables and VIP tournaments.
Speaking about the Maestral hotel and its owners, Marković declared that the government appreciated the "efforts, trust and partnership of the company Monte Rock", which ploughed €50 million into the hotel over two years, since it purchased the troubled property from Slovenian state-owned gambling authority, the HIT group, and smartened up the hospitality hub.
"Our partners [in the hotel] have strongly contributed to achieving international standards in the field of hotel management and sustainable development," the PM added.
Such lavish praise was accompanied by a ribbon-cutting ceremony, where Markovic stood alongside one of the major investors, the 54-year old Malaysian Paul Phua.
But who is this man?
Phua is a multi-millionaire bookmaker who was convicted for running an illegal betting scheme in Malaysia during the European Football Championships in 2004, and arrested in both Macau and Las Vegas for similar operations in the World Cup in 2014.
There is indication that he bribed his way out of jail in Macau, and the FBI has named him as a known member of the feared Hong Kong-based organised crime group, the 14K Triad. In both Macao and Las Vegas he evaded conviction.
The bookmaker has been behind IBCBet, according to FBI testimony. Now called Maxbet, this is one of the largest online betting sites in the world, but is restricted from operating in a plethora of countries.
Meanwhile the named parent company of IBCBet made a significant deposit - of €6.2 million - into a bank in Montenegro owned by Phua's partner at the Maestral, a Greek businessman called Petros Stathis.
Phua is also facing trial in San Marino on accusations of bribing officials with over €2 million Euro, in connection with procuring a diplomatic passport in 2011. For three years Phua was Ambassador for San Marino to Montenegro, a position authorised by the Montenegrin Government, despite his shady past. This trial has been delayed until April 2019, due to the illness of one of the defendants.
But none of this seemed to matter to the political elite of Montenegro, as long as Phua - and his associates - poured in money to the tiny Republic. Neither the prime minister nor the president's office would answer questions from EIC Network on its relationship with Phua.
In this investigation, we probe into Paul Phua's colourful past, and examine how the Malaysian and his associates bought their way into Montenegrin high society.
The city of Miri, Malaysia. The night of the Portugal versus Greece Final in the 2004 European Cup. The local police cut the Internet wire outside a condominium, where an illegal betting ring was taking bets on the game. Panic erupted inside. The cops broke down the door. Inside were 20 monitors connected to a satellite dish, overseen by a gang from Taiwan, Vietnam, Hong Kong and Malaysia.
Among them was the 40 year-old Paul 'Wei Seng' Phua, a sports fan with a smart, mathematical brain who began a gambling career punting on horse-racing in Malaysia, and soon shone as a master of anticipating winning bets.
During this arrest, the Malaysian bookmaker offered the police officer in charge RM2 million (about €400,000), cites a news report. But the cops said a deal could be made only after he confessed. Phua blurted out the truth, a trial found him guilty, he received a fine, and left the country to Vietnam, stated the newspaper Malaysiakini.
"When we busted him, he was not a 14K Triad member," a police source told the paper. "He was then just a poker-faced fellow who was good at the tables."
The cops were informed later by their overseas colleagues that Phua was a member of the 14K Triad.
Triads are clandestine criminal groups active in the Chinese territories and Taiwan. Traditionally, recruits must pass an initiation ceremony including 36 oaths a promise to die if any of these are broken.
Based in Hong Kong and operational since around 1945, 14K was one of the largest organisations, which has been engaged in illegal gambling, extortion, prostitution, credit card fraud, drug trafficking, and, reportedly, even smuggling elephant ivory, rhino horn, tigers and whale meat. And they soon expanded their activities to Macao, which was under Portuguese control until it returned to China in 1999. But in the last 30 years, the 14K has adapted to the modern business environment, and operates as a network exchanging favours.
Organised crime, run by the Triads, was operating the VIP rooms of its casinos in Macao until 1999. "VIP room operator would employ 'Triad brethren' to operate the rooms, provide protection, get drugs, prostitutes," stated a Special Report by the State of New Jersey Department of Law and Public Safety,
After the handover in 1999, China encouraged the gaming industry to expand, stimulate tourism and grow the economy, and western companies were quick to exploit this opportunity. In 2001, American real estate magnate Stephen Wynn's Nevada-based Wynn resorts and American billionaire Sheldon Aldeson's Sands won tenders to run casinos in Macau. By 2007, Macau's revenues of $10.38 billion from casinos were higher than those of Las Vegas. But with this gentrification, the Triads did not vanish.
During this period, Phua was active in Macao's VIP gaming rooms. His genius was in using his staff of 100 to lure wealthy players from across southeast Asia and Hong Kong to play VIP tables in Macao, and was Aldeson's biggest asset in the VIP market. In 2006, he also started working for Stephen Wynn's $1.2 billion Hotel. But could Phua have undertaken such a huge activity without being connected to the Triads?
"It is nearly impossible to be in the casino business in Macao at present without having associations with Triad sources or what is known as organised crime," an inside source told the New Jersey report in 2009.
But it is hard to prove Triad membership, because, the source added: "there is no contract or anything in black and white".
2008: Online Betting: A multi-billion gamble
Online betting was becoming a billion-dollar industry in the mid-00s. But it lacked regulation, and caused a dilemma for international crime enforcement: what happens when such a company operates from one country where it is licensed, but offers its services in another where it is unlicensed?
In the Philippines, there were no qualms about this issue. The Cagayan Economic Zone Authority allowed the First Cagayan Leisure and Resort Corporation to license and regulate gambling operators from its namesake northern province. Therefore betting sites could open and be registered on its territory for a few dozen thousand dollars, and offer online betting internationally.
In 2008, Firstright Developments Limited, a Manila-based company, was the owner of one of the largest online betting companies IBC Bet, now known as Maxbet. Back in 2012, IBC Bet claimed to be the number one betting website in the world, running over 6,000 live matches and processing billions of dollars every month, with the best odds and the highest limits.
In 2014, Phua was named as the operator of this betting site in a U.S court. Asian betting sites are different from European sites, as punters can place larger bets more often. "It takes them less than ten minutes to accumulate three million euro's worth of wagers on a match whereas, if you use a European betting company, you will not be able to accumulate bets worth 200 thousand euro in the same time frame," wrote a Singapore match-fixer Wilson Raj Perumal, in his book 'Kelong Kings'.
Some of these sites also offer bets on minor leagues across Europe, including in Croatia, Slovenia, Austria and Switzerland, making them a target for bookmakers who organise fixed matches. Asian online sites do not have such strict regulations on reporting suspicious betting, and punters can often bet anonymously. Perumal estimated that two of the main Asian gambling sites - IBCbet and SBObet - had annual turnovers in the billions of dollars.
But there is a fear that the unregulated gaming market is mixed up with organised crime. In 2011, Richard Noble, secretary general of Interpol warned against the proliferation of this industry: "When widespread, illegal and irregular betting will create a shadow economy possibly enormous in size and depth. In Asia alone, illegal betting is estimated to provide revenues for almost $500 billion."
There is also an overlap with Asian bookmakers, Asian betting exchanges and Macao casino junkets, alleged Martin Purbrick, director of security & integrity at the Hong Kong Jockey Club, in a presentation in a conference in Mumbai in January 2016: "SBOBET and MAXBET have links through company structures and principals... [to transnational organised crime]." When we approached Maxbet, the company stated Phua "has no ownership interest in Maxbet", but the company did not answer direct questions on its current ownership, Phua's previous involvement in IBC Bet, or if he is a shareholder in Maxbet's parent company.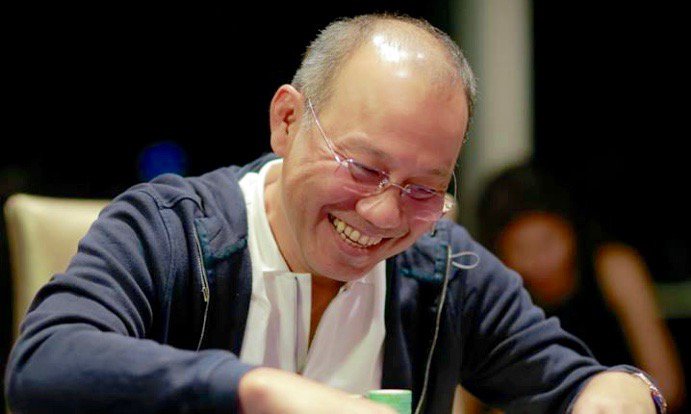 2010: Picking a Partner in Europe
By 2010, Phua had re-emerged as an investor in Montenegro, which had regained its independence only four years previously. On 3 December, he became the co-owner of 16 percent in a local company, First Seafront Estate, where his associate was the firm 'Golden Estate', founded by Greek businessman, Petros Stathis, who was a director there at the time.
The Greek had worked as a general manager for football club AEK Athens, and later became co-proprietor of the company that leases Sveti Stefan Hotel, part of the Aman brand of luxury hotels.
Later Stathis bought up the local media in the tiny state, including the newspapers Pobjeda and Dnevne Novine, the portal Cafe del Montenegro portal (CDM) and Analitika. The Greek also invested in the Aman Hotel on the Canal Grande in Venice.
According to a report by the Qatar-based International Center for Sports Security (ICSS) seen by EIC Network, the ICSS alleged: "Intelligence indicators point to Montenegro as the centre of an international money laundering system used by Asian [organised crime groups] OCGs to launder proceeds from criminal activities. Companies linked to Phua and to his business associate the Greek national Petros Stathis are central to this illegal activity through a number of companies linked to the First Financial Bank of Montenegro."
This a strong accusation. First Financial Bank, which started in 2007 [and changed its name in 2014 to Universal Capital Bank] has been owned by Stathis since October 2013. Phua-related companies linked to betting have made multi-million deposits at the bank, but the Montenegrin authorities have told us they have found no evidence of money laundering.
2011: The San Marino Diplomatic "Buy-In"
Only a few months after setting up business in Montenegro, the poker-playing betting guru had taken on a new role - in Balkan diplomacy. On 1 February 2011, Phua became non-residential ambassador for San Marino to the Republic of Montenegro. How did the Malaysian manage to secure such a top-notch posting?
A trial in San Marino revealed the details. In 2011, Phua was planning to renovate a hotel and casino in San Marino under the Aman Chain, to create a 7-star hospitality hub.
A month before, on 20 January 2011, a Swiss account held by a Malaysian-owned BVI company Black Sea Pearl transferred €2.5 million to another account held by a company called 'Clabi', a Marshall Islands firm banking in San Marino.
The cash came from money "laundered through Macao junket rooms" according to the trial's sentence. The suspicion is that up to $190 million had passed through Swiss accounts from dummy companies connected with Phua. The San Marino tribunal said that among these was Black Sea Pearl Ltd, which "is with no doubts at Phua's disposal". Meanwhile Clabi was founded in 2007 by former head of state for San Marino Claudio Podeschi and its director, a Slovenian woman called Biljana Baruca. After receiving the €2.5 million bonanza, Clabi itself then wired €1.25 million to Podeschi and Baruca themselves.
Less than two weeks later, Phua secured his ambassadorial post.
A judge in the case stated that: "The distribution of diplomatic assignment… constitutes, for example, one of the areas that the high level San Marino politicians - and its ties - managed to earn huge riches."
So was this a bribe? In their defence, Baruca said they received the €2.5 million for a consultancy service to Phua, who was "interested in investing money in the European real estate, the purchasing of commodities and soccer". But Podeschi gave a different testimony, declaring that the money was for consulting for the Aman Resort in Venice, where Petros Stathis was an investor. Neither Podeschi nor Baruca could show any evidence for this consultancy work.
On 29 June 2017, Podeschi was sentenced to eight years in jail for criminal association and money laundering by the tribunal of San Marino, and Baruca to four years. A second trial on corruption has been postponed until April 2019. This looks into the case of passports in exchange for bribes. The accused are Podeschi, Baruca and Paul Phua.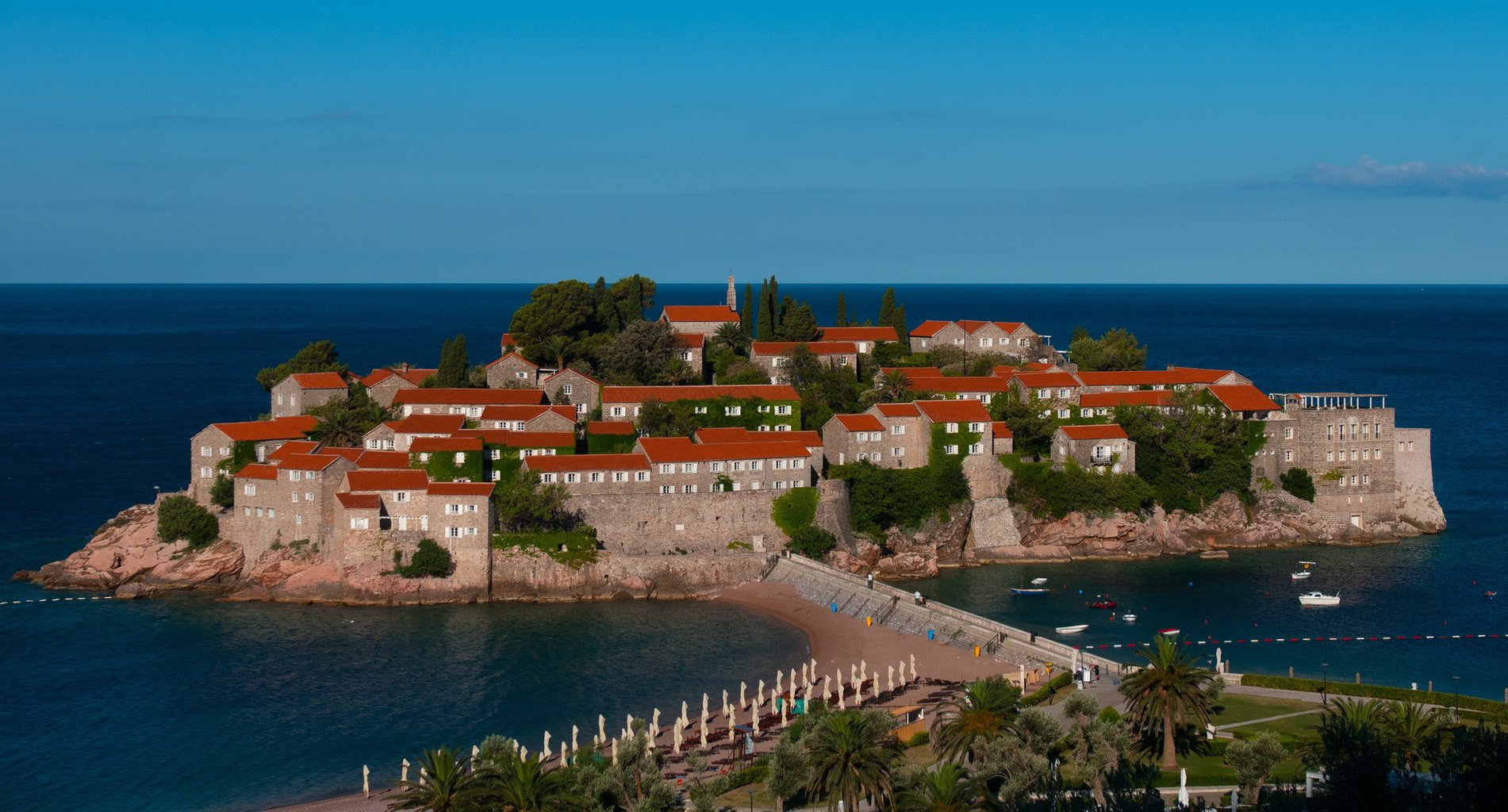 2013: Closing in on a Jewel of the Adriatic
While enjoying his diplomatic career, Phua re-emerged as a professional card player in the World Series of Poker, where he was known under the nickname of "The Shot".
His official Montenegrin address was in the Villa Miločer, a former royal summer residence, which is part of the Sveti Stefan resort that includes the picturesque peninsular. In July 2014, tennis champion Novak Đoković married his sweetheart Jelena Ristić on the islet, and in the 1960s and 1970s, Orson Welles and Elizabeth Taylor visited the site, which was a rarity in Communism as a playground for celebrities.
Back in 2013, Phua's team was preparing to take control of the landmark. On 12 August, Phua associate Chuan Hing 'David' Ngie messaged Phua's son Darren stating that they were buying 51 per cent of a company he called 'Balkan Ltd' for 18 million Euro, This company owned 100 per cent of Adriatic Properties, which, in turn, had a long-term lease of Aman Sveti Stefan until 2049.
By October 2016, David Ngie appeared as a board member of Adriatic Properties. This strongly suggests that Phua himself - and his close associates - have been in control of one of the most precious symbols of Montenegro's heritage. Neither Phua nor Ngie would respond to questions to confirm or deny this stewardship.
Further emails revealed the closeness between Phua's network and the Montenegrin Government. On 1 March 2014, David Ngie emailed Darren Phua stating: "Latest update Boss will also be in Venice on the 19th March to meet up PM- Milo. Please keep this infor p n C [NB: private and confidential] as it may be sensitive to some people. This mean we will be in Montenegro for 2 days n Petros [understood to be Stathis] will arrange logistic to take us to Venice."
The implication was that the boss - likely to be Phua - was planning a secret meeting with a Montenegrin official, the 'PM' called 'Milo'. The Prime Minister of Montenegro at the time was Milo Đukanović, who is not without controversy.
56-year old Đukanović has ruled Montenegrin politics since 1991, spent seven mandates as Prime Minister, and was this year elected President for the second time, However in 2003, he was indicted by a prosecutor of the Italian city of Bari, following an anti-mafia investigation into his involvement in a billion-dollar cigarette smuggling operation with the Camorra and Sacra Corona Unita clans. Diplomatic immunity saved Đukanović from an arrest warrant and prosecution in Italy, and this scandal has been no impediment to his attending the NATO summit in Brussels this year, alongside Donald Trump, Emmanuel Macron and Angela Merkel.
However this 'secret meeting' seems to be a sensitive issue for the Montenegrin government, as it did not clarify requests by EIC's collaborator Vijesti for travel records for the 19 March, which should be publicly available. The government stated that Đukanović led a government session on 19 March, and that he appeared on 22 March in Brussels. Flight records of the Prime Minister were not provided by the government, so from the evening of 19 March until the daytime of 22 March his whereabouts are not clear. Đukanović and Phua did not respond to requests for comment.
The World Cup in Brazil was taking place from 12 June to 13 July 2014, and was a major target for illegal gambling. Whenever the tournament is played, Interpol-backed police teams across Macao, Hong Kong and China bust illegal betting operators taking bets.
On 18 June 2014, the police raided the Wynn Hotel in Macao, seizing around €475 million (HK$5 billion) in illegal bets made on the tournament made online or over the phone. Phua was part of an association of 21 who were arrested, and paraded in front of the TV with black bags over their heads. Phua posted bail, was released and fled the country. But FBI transcripts suggest he bribed his way to freedom.
On 19 June, Phua associate Chuan Hing 'David' Ngie asked Phua's son Darren in a WhatsApp conversation: "Do you think we need to let Petros know due to his diplomatic status in Montenegro?" This appears to be in reference to the Greek business partner of Paul Phua, Petros Stathis.
But Darren said that Richard - understood to be a poker-playing associate of Phua, Richard Yong - was handling the case: "Richard says the police who went to them is their friend" "Should be able to nego" [tiate].
David replied that the order must come from 'higher up'. "Ur Dad must be pissed". Darren later told Petros Stathis that Phua was negotiating with the Macao cops: "Hopefully they want money only," he added. Petros replied that the police were "targeting the Philippine license", which could have meant the license for the betting company IBCBet.
"Your family is my family! I mean it!" said Petros later, adding: "Let me know by message if I need to activate the prime minister or San Marino ministry of Foreign affairs."
By saying activate the Prime Minister, Stathis could have meant the Prime Minister of Montenegro, Milo Đukanović, because San Marino has no Prime Minister. When approached to clarify this issue, Stathis would not answer.
On 23 June 2014, Phua flew from Macau to McCarran Airport, Las Vegas in his $48 million private-owned Gulfstream G-550 business jet with the tail number N888XS. 888 is Phua's lucky number.
In three villas which all contained the formation '888' at Caesars Palace Hotel, Phua and his associates set up monitors and computer stations, showing the largest Asian betting sites, SBO Bet and IBC Bet, and large TV screens tuned to the World Cup. These were the attributes of a 'wire room' for gambling to monitor the tournament and place or receive bets, illegal under U.S law as these operators had no license on American soil.
On 9 July, the police raided the rooms, accusing Phua of running an illegal bookmaking operation, which accepted millions of dollars in "illegal wagers" on the World Cup. Phua confessed he had wagered between 200 and 300 million $HKD in IBC Bet since 23 June.
His son, Darren Phua, told FBI agents that Paul "owns" the IBC website. Also arrested was Phua associate Richard Yong. Prosecutors argued that the Phua group earned $13 million in profits while at Caesars Palace.
On 14 July 2014, in an initial appearance of the defendants at a Las Vegas Court prosecuting attorney Kimberly Frayn stated that, from the evidence, Phua owns and operates offshore gaming website IBC, where his associates were signed in, gaming and checking on their wins. Frayn added that Phua is, according to sources in law enforcement, "a known documented member of the 14K Triad… an international criminal organization that conducts an ongoing criminal enterprise." Phua refused to answer questions on where his money comes from.
The defence council David Chesnoff argued that the Ceasars Palace guests were engaging in "transactions with other people who were outside the country who were betting", but did not know that what they were doing was illegal.
Phua was granted a $2 million bail, forced to stay in Las Vegas, and the cops monitored him electronically for ten months, and impounded his $48 million jet.
But the next year, the case collapsed. Before the FBI raided the Caesars Palace villas in July 2014, officers shut down the Internet. Posing as Internet repairmen, they entered the rooms and gathered evidence. This was seen as a violation of privacy, and, on 1 June 2015, a judge dismissed conspiracy and illegal gambling charges against Phua.
The Malaysian boss never stood trial, received back his bail money, private plane and passport, and skipped the country.
Other members of his inner ring, including his son Darren Phua, entered a plea deals with US prosecution for crime of "transmission of wagering information", and were each fined and sentenced to five years of probation with the condition they get out of the U.S.A.
2017: Playing for High Stakes in Montenegro
By 2017, Phua was enjoying a life of leisure as an international poker player and real estate investor in Montenegro, mixing with high society on the Adriatic coast, surrounded by high-rollers.
The Malaysian now runs a poker school, owns the Maestral Hotel, his son Darren has opened a company in Montenegro called 'Adriatic Real Estate', while his friend Richard Yong operates a philanthrophic poker tournament called 'Titan Poker'.
But the purchase of the luxury Maestral Hotel happened in suspicious circumstances. The owner of IBC Bet is Firstright Developments. Audited annual reports of Petros Stathis's Universal Capital Bank for 2015 reveal that this named company, listed as a related party to the bank, deposited €6.2 million in the bank. During the same period, another Asian company from Vietnam, Noble Power Group Limited, also listed as a related party to the bank, deposited €16.8 million in this bank. Noble Power Group is also connected to Phua's associates in southeast Asia.
This was a significant injection of money, helping to boost the bank's deposits from €58.6 million to €82.5 million between June and September 2015.
In July 2015, Hotel Maestral was sold to a Montenegrin company Monte Rock. The sole owner of this company was Petros Stathis, and, according to UCB bank annual account, Monte Rock received a €15 million loan from UCB in the last quarter of 2015. Phua is also an investor in the hotel.
Therefore Stathis, who owned the bank, was appearing to use a massive cash injection from two companies connected to Phua's network, to lend to Monte Rock, a company he also owned.
The concern here is that money from Phua-related companies is being shifted into Stathis's private bank to finance a loan to buy the Maestral Hotel. Why is such a circuitous route needed? One technique of money laundering is for a beneficiary to deposit in a bank a large amount of money, and for the bank to use this money as a loan for real estate in the possession of the beneficiary.
An expert from one of Europe's anti-money-laundering authorities, who wishes to remain anonymous and who reviewed this Maestral acquisition scheme, and the timeframe of the deposits and the loan at UCB, confirmed there is a suspicion of money laundering in this case. Meanwhile the ICSS has also suspected the bank of being at the centre of money laundering. When EIC Network approached Stathis, he would not answer questions directly, but denied emphatically any such allegations.
This is also refuted by authorities in Montenegro. The director of the Montenegro administration for the prevention of money laundering and terrorism financing, Vesko Lekić said it has had a "good cooperation" with the bank since its founding. "UCB bank has done all acts and procedures prescribed to be made and implemented through their and clients´business and in accordance with legislation for the prevention of money laundering and terrorism financing," added Lekić.
Montenegro: A Gateway for Online Betting in Asia
There is also a curious relationship between Montenegro and Maxbet. As a reminder, this site was formally known as IBC Bet, which is mentioned as being owned by Phua in the FBI investigation. Maxbet is registered as an online gambling company in the Philippines, and has been owned by Firstright Developments, the same company that owned IBC Bet.
Approached by EIC, Maxbet will not give details on who owns the site, or on Firstright Developments, and only told us that Phua has never held an interest in Maxbet.
Maxbet argued that is has "no significant clients in Europe. Access to our service is blocked in Europe to avoid any legal issues and because our clients do not live there."
It also added: "It is not possible for a person in Europe to decide to bet through our service."
But there are ways around these rules - and they are happening through Montenegro.
The Montenegro government has issued an online gambling license and concession to Montenegrin company E-Gambling Montenegro, which operates the brokerage firm BET-IBC. This is, obviously, the name of IBC-BET in reverse.
Operational since 2016 in Montenegro, BET-IBC calls itself a "leading betting agent" with no limits, and is the "approved partner" of Maxbet. The website promotes this Asian betting operation because "Maxbet offers higher betting limits and better odds than anywhere else".
Although BET-IBC states that access to Maxbet is restricted in Singapore, Australia, Vietnam, US, Taiwan, Philippines and the United Kingdom, the site assures its customers: "However, you may use [Virtual Private Network] VPN to access MAXBET from a restricted location". BET-IBC only requires users of Maxbet to state they are not residents of the U.S.

Confronted with this information, an expert in online betting states: "If an operator explicitly targets bettors in a jurisdiction where they have no authorisation, the jurisdiction in question clearly has the right to prosecute them."
Therefore a website, operational from Montenegro, is encouraging betters to bypass regulations on betting, and wager from secret locations on an online betting site which has been owned, according to FBI transcripts, by Phua.
And who is behind this website?
E-Gambling Montenegro was founded in 2011 by Milovan Maksimović, cousin of Milo Đukanović, the most influential politician in Montenegro, and the current President. E-Gambling was owned by Royale Online Limited and Merig International, a Seychelles company registered at the same address as BET-IBC's owner, Semsis International, in the Indian Ocean archipelago.
Maksimović has denied to Montenegrin news site Vijesti any involvement in online gambling and with E-Gambling Montenegro, although official documents prove the contrary. Since 2016, when BET-IBC arrived in Montenegro, his company has exited E-Gambling Montenegro, which is now solely owned by its Seychelles partner.
But does Phua himself also own BET-IBC? When asked, the operator of the website, E-Gambling, would not respond.
However, in another twist, E-Gambling Montenegro lost its license in July 2017 after an official inspection in 2015 revealed that the company illegally gave away its own licenses to many online betting sites. This hasn't stopped the site from continuing to advertise its official Montenegrin credentials to customers.
But exactly how illegal is an online betting company which advertises its services in countries where it does not hold a license, and are the authorities doing anything about it?
The problem is that there is no international push to prosecute such websites, so each country must regulate whether or not its citizens can access the site.
For this, we can take the example of Greece. This year BET-IBC appeared on a Greek blacklist of online betting operators by the Greek government's gaming commission.
"The website and its owner are added to the Blacklist if it provides unauthorised online gambling services in the Greek Territory," we were told by the commission's Liberis Reggas, head of department of research and detection of non-licensed gaming providers.
This means Greek Internet Service Providers (ISPs) must block access to the site on Greek territory, and Greek credit institutions must block transactions to the site.
"Companies which advertise or provide unauthorised online gambling services to Greek Territory, are breaking the Greek law," he added.
BET-IBC tells its customers it can overcome restrictions in Greece to one of its partners, website SBO-BET, by using a Virtual Private Network (VPN) to bypass the Greek ISPs.
But if Greek customers use a VPN, Reggas added that this made no difference.
"In any case the company breaks the law because it provides unauthorised gambling services in the Greek Territory.
"Our legislation takes into mind these tricks."
Update: Through his lawyers in Romania, Mr. Paul Phua denies being a member of the Triads, calling the allegations "untrue and unfounded affirmations'."


---


Stefano Vergine, Goran Kapor, and Mihailo Jovović also contributed to this report
A version of this article also appears in Croatian magazine Nacional
Opening Picture: Maestral Hotel Opening, B Cupic/Montenegro Government