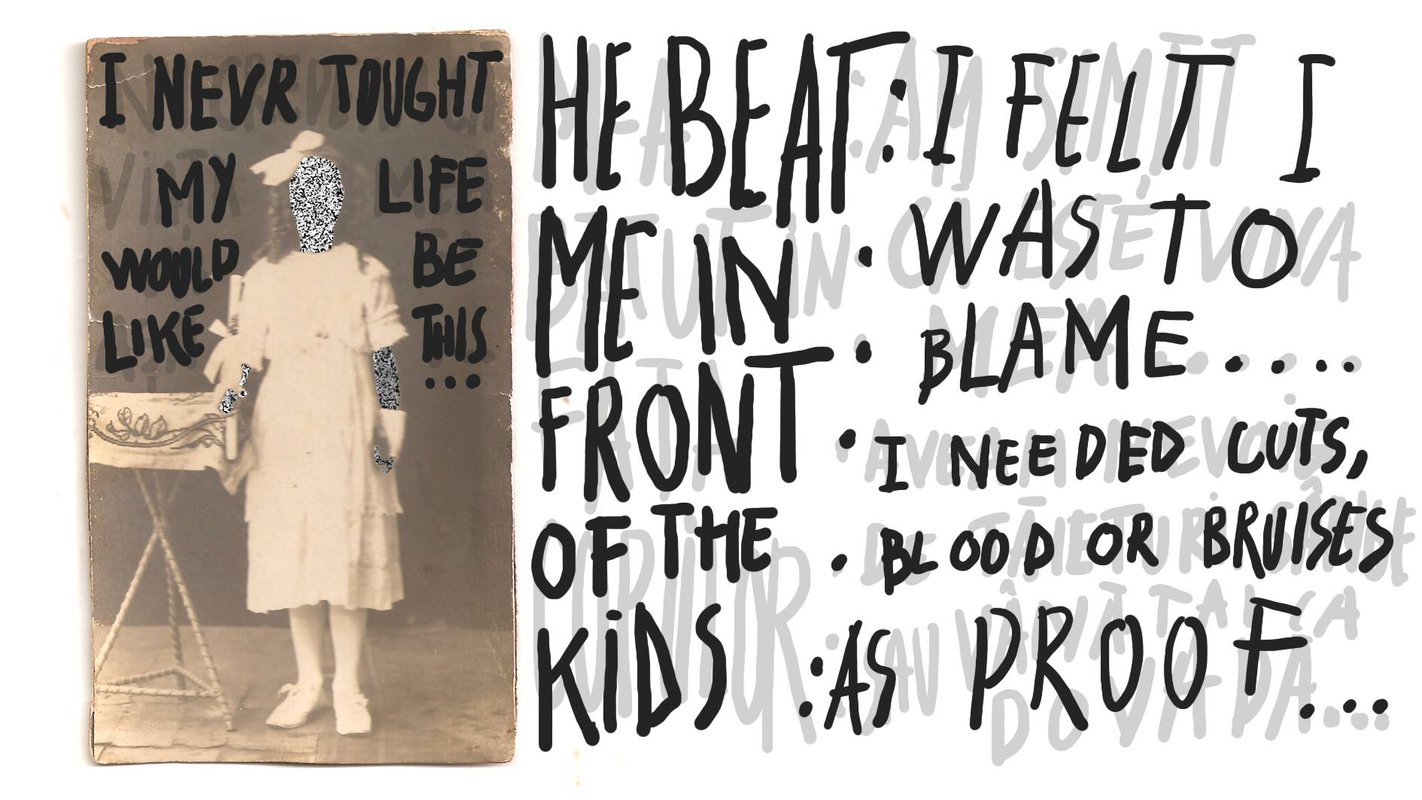 At 36 years of age, economist Mihaela married legal counsellor Tudor. The couple only met at weekends, as he was unemployed and living in his apartment in a small town about 50 km from Bucharest, Targoviste, while she worked two jobs in finance in Romania's capital.
In 2009 Mihaela gave birth to her first daughter. Three years later and strapped for cash, she moved to Targoviste with her husband, who was now working as a security guard.
She put up her apartment in the city for sale.
Due to health issues, Mihaela could not use contraceptive pills. Her husband never agreed to use condoms while having sex and Mihaela became pregnant for a second time. She contemplated an abortion, but her husband's family wanted the child.
Seven months into the pregnancy, Mihaela went into labour. When her waters broke, she first went to a hospital in Targoviste, before the medics transferred her to a specialist ward in Bucharest.
While extremely sick and in pain due to the contractions, her husband shouted at her, telling her how stupid she is.
Lying in the hospital after giving birth to a fragile and tiny baby, Mihaela was told by Tudor:
"You cannot bring that cripple into my house".
Later he visited her as she was recovering and told her she can do "whatever she wants with the cripple" because he will file for a divorce and take the elder daughter with him.
For the next three months, while the child was undergoing observation, he did not come back.
She returned home with the baby and soon the violence began.

"I felt I was to blame"
Mihaela told her husband she was going to a job interview. He shouted at her asking: "What are you going to do with the child?" He slapped her face, pulled her by her hair, dragging her along the floor and against the furniture and threw her out of the house.
Mihaela left to her sister's place with both her daughters.
He insisted that he was sorry. He believed she was keeping the job interview secret and if she had told him earlier, he would not have beaten her. She felt she was also to blame - and went back to him.
In September he beat her again - a severe bruising - and threw her out of the house. "You're leaving now, get your stuff and get out," he shouted at her. "My house is not a hotel, pack up your stuff and leave."
Mihaela called the police. The officer told her that she should listen to what he says because he has no obligation to allow her to stay in his house.
But the officers were persuaded - and Mihaela managed to retrieve her belongings with their help - leaving to her sister again.
Mihaela tried to go to a center for abused women in Bucharest's sector 3. The shelter was a private association and affiliated to a church.
But the manager told Mihaela a condition for staying in the center was that she must go to the religious service on Sundays. She refused.
Mihaela tried to go back to her sister, but her brother in law did not want her and her children in his place anymore.
The only option left for Mihaela was to go back to Tudor.

"He beat me in front of the kids"
He beat her again and again. Always in the evening and in the presence of the kids.
He pulled her by the hair, taking a clump of strands in his fist. He struck her against the floor, lifted her up the hair and pushed her against the floor once more.
Mihaela's head was hurting from the beating and she told her husband that she had to see a doctor. He replied that if she sees a doctor, she can't come back home.
"He threw the baby's diapers all over the yard. I was feeling sick and he started pulling me by the hair, he dragged me out of the house by my hair, he slapped me, and then the child."
She called the police and the ambulance. At the hospital Mihaela was given a pill to calm down, and the child protection services came.
But Tudor told her that she can go back home if she listens to him. Mihaela went back.

"I needed cuts, blood or bruises as proof"
The violence resumed and she turned once more to the police.
"There were never any marks," she says. "I hit my spine when he was striking me against the floor. It was hurting terribly when I went to the forensics. But they told me that I need to have visible marks, that the hair was not enough, that there have to be cuts, blood, or bruises."
Tudor stole her phone away so she could not call the police.
He told her elder daughter - "It's over with your mother, she will leave, she will disappear."
He began to hit the daughter.
"I took the child in my arms, because she got scared and had stopped breathing for a short time and he said: this can't be possible, only the most stupid woman would take the girl in her arms when the father wants to apply correction to her. You will get your own share of hair pulling."
The next day Mihaela called the ADRA foundation in Bucharest. After Tudor left the house she packed her and the girls' bags.
Before leaving the city Mihaela filed a complaint to the police. By the time she got to Bucharest, he texted her: "I will destroy you, I won't stop until I destroy you".
In March 2013 she finally received a restraining order.
After the restraining order expired, Tudor sent Mihaela threatening text messages.
She applied for another restraining order. But the lawyers told her that, in the absence of physical violence, they cannot issue a further order.
Now Mihaela and her husband are sharing custody of the children.
Every time she meets him to drop off the kids, this gives him the possibility of harassing her.
Despite his history of violence, Tudor is also applying to the court to allow the children to live with him.